Sterling K. Brown Gives Emotional Speech After Hosting 'SNL'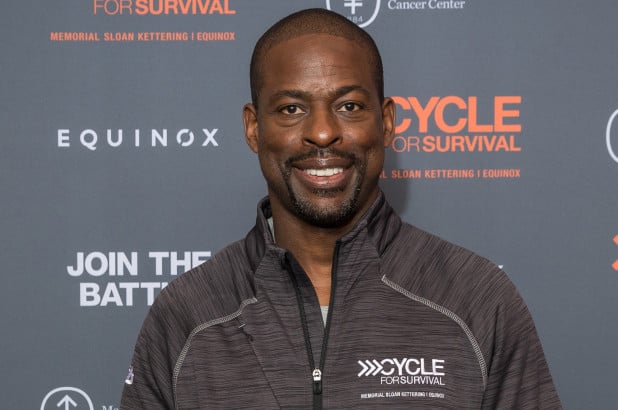 Sterling K. Brown gave an emotional speech about the uncle he lost to pancreatic cancer during the Cycle for Survival rare cancer fundraiser in New York on Sunday.
Just hours after hosting "SNL" for the first time, Brown who stared in a life story movie "Marshall" told the crowd, "I was up late last night but I had a good reason to wake up this morning. I lost an uncle to pancreatic cancer, my Uncle Sonny. He was about 260 pounds. He died six months later around a buck thirty, a buck forty. I've seen up close just how devastating rare cancer can be."
The "This Is Us" star continued, "But you all are here to provide hope. You all are here giving of your blood, your sweat, your tears, your time, your resources to make sure that something that what happened to my Uncle Sonny does not happen again."
On a more lighthearted note, he said the participants who were riding on indoor bikes all day could also "be inspired by the fact that you look pretty, you're making your thighs and your booty look good, too."
Schwimmer also got personal at the event. "We've all, obviously we've all been touched by cancer," he told the crowd. "I've lost friends and family and someone very close to me is fighting for her life right now, which is why I'm here."
Cycle for Survival, which hosts indoor cycling events across the country, supports rare cancer research led by Memorial Sloan Kettering Cancer Center.