Fire Outbreak At National Assembly Forces Senators To Adjourn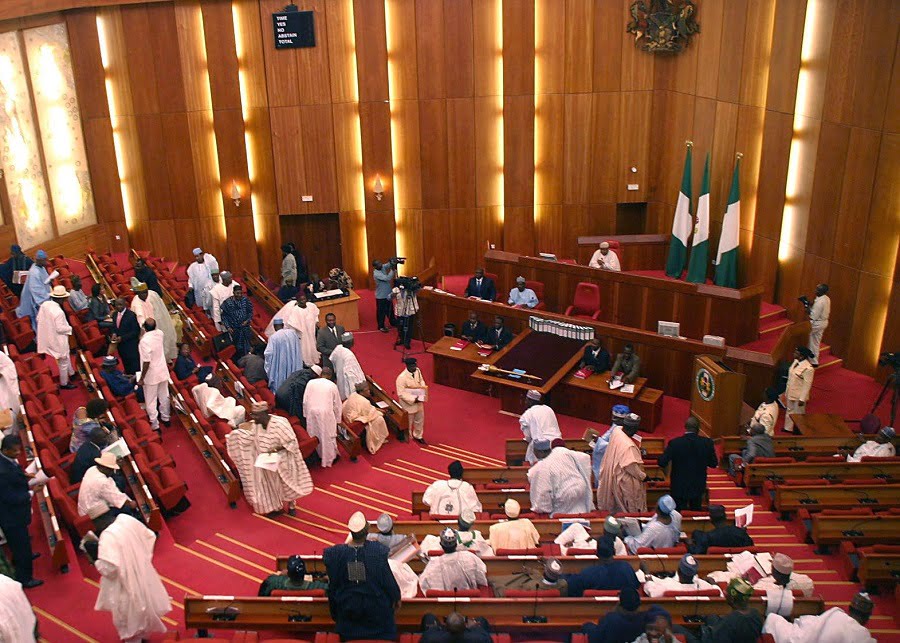 A fire outbreak at Room SB 63 Technical room at the Senate Wing of the National Assembly has forced Senators to adjourn plenary till next week.
The fire sent smoke through the air conditioning system to the Senate chamber.
Thereafter, a point of order raised by Senator Ibrahim Gobir, Sokoto (APC) in which he lamented that the chamber was no longer conducive for the lawmakers forced Senate President Bukola Saraki to rule that session be adjourned while the repairs are done over the weekend.
"The condition is not very conducive because our chambers are there; yesterday we engaged the contractors working in the senate. We believe it is now Saturday they will be able to finish it," Gobir said.
Saraki thereafter ruled saying: "What you presented to us makes sense. Definitely, the chamber is not conducive for today's s activities and as such, I would direct that we adjourn till Tuesday so that between now and the weekend the members of the services and maintenance unit can ensure that we bring the chamber into a conducive environment."
Information obtained by Naija News says the technical team in the building have successfully put out the fire.