China-Nigeria Bilateral Trade Hits $12.3bn In 2017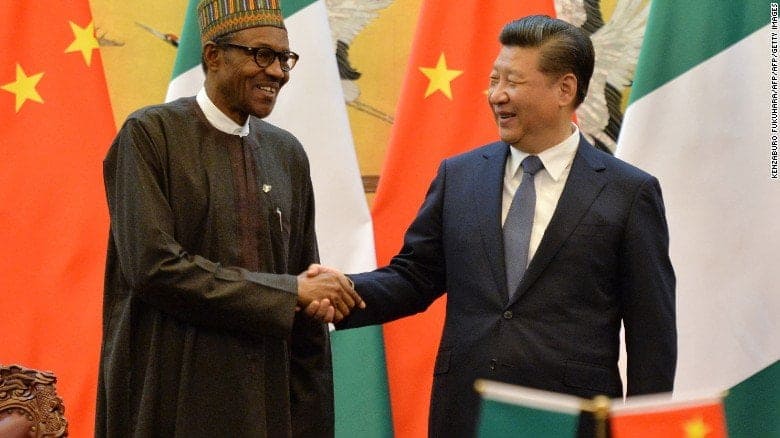 China says its bilateral trade with Nigeria in 2017 stood at 12.3 billion dollars.Deputy Chinese Ambassador to Nigeria, Mr Lin Jing told the News Agency of Nigeria (NAN) that the trade figure recorded was from January to November 2017.
Lin added that the figure also represented a 30 per cent increase compared to the same period of 2016.
"The bilateral trade is a very important mechanism to boost our economic relationship."
"We do not have the total trade volume for the whole year, but for the total volume from January to November, bilateral trade stood at 12.3 billion dollars."
"That represents more than 30 per cent of increase compared to the same period of 2016; we believe that by maintaining our normal trade volume, our overall economic relation and cooperation will be boosted and give impetus to our overall relationship."
Nigeria and China established formal diplomatic relations in Feb. 1971.
The envoy, however, said both countries, in 2005, established strategic partnerships to promote relations in several areas and enhance continued people-to-people exchanges.
He said such strategic partnership was fostered as a result of Nigeria's importance to China.
"Nigeria is the biggest Chinese investment destination in Africa, the second largest export market and the third largest trading partner of China in Africa," he said.
Agreements by both countries following the strategic partnership paved way for Chinese investment and development opportunities in Nigeria.
Lin reiterated the Chinese Government's commitment to exhaust its efforts to promote development programmes in Nigeria.
He said plans were underway to transfer some of China's industrial capacity to Nigeria
"There is also a concept initiated by my ambassador called made in Nigeria with China.
"I think this is a very good concept; there are many private investors in China, they have expertise, experience and surplus industrial capacity."
"They need to find the market. All these conditions we will make use of to see whether we can try something successful here."
He further said that China's relationship with Africa would boost economic activities, generate income and enhance foreign investment.
"We have friends in Africa and we want to further cement our friendship and we believe that by supporting each other we are going to have bigger win win scenario."