CBN To Boss Agriculture With 5% Interest Rate – Emefiele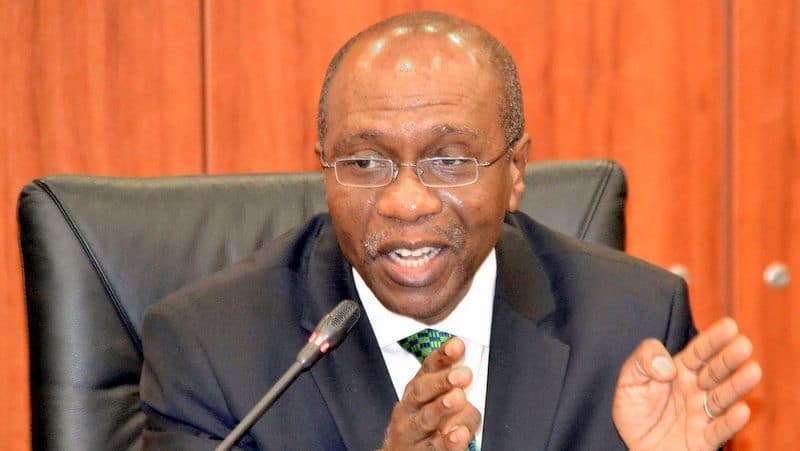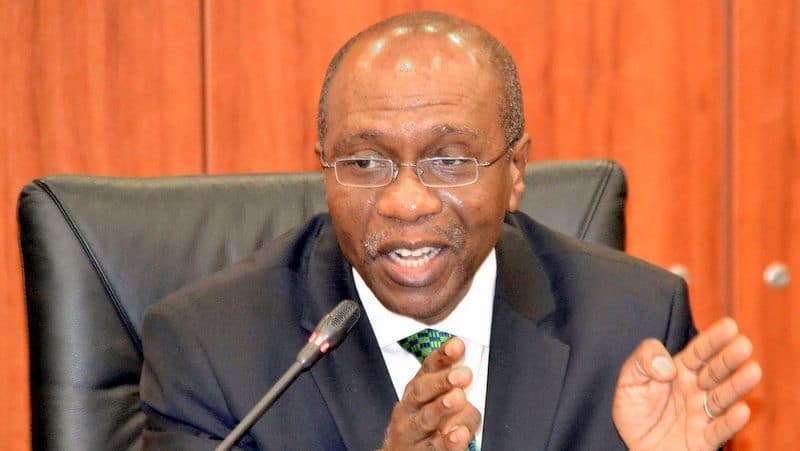 The Central Bank of Nigeria (CBN) Governor, Mr. Godwin Emefiele thursday reiterated the central bank's readiness to make cheap funding available to farmers in the country at five percent for the procurement of agricultural processing equipment.
Emefiele, who said this at the launch of MITROS Ofada rice in Abeokuta, Ogun State, also said the CBN would soon shift from financing primary agriculture to processing, declaring that the apex bank was ready to support ideas and concepts capable of growing the agricultural sector of Nigeria.
The rice packages were in 50kg, 25kg, 10kg, 5kg and 1kg.
The event was attended by the Chairman, the Presidential Task Force on Agricultural Commodities and Production and Governor of Kebbi State, Abubakar Bagudu, top government functionaries, farmers associations, traditional rulers and representatives of financial institutions.
The CBN governor noted that agriculture remained the best way to grow Nigeria's economy, provide food and jobs. He also lauded Ogun State for actualising President Muhammadu Buhari administration's vision to make Nigeria food sufficient.
He further said production of rice by Ogun State would help the country in reducing its foreign exchange spending on rice import, urging the state government to venture into other food commodities with a view to help Nigeria eat what it grows.
"I am extremely delighted to witness this giant stride of Governor Amosun. Twelve months ago, myself, Kebbi State governor and the Minister of Agriculture, as part of the federal government's efforts to revive agricultural commodities, visited Ogun.
"We saw farmland, rice plantations, fish ponds, and the governor promised us that we would soon be invited to see the strides of the state in agriculture.
"I think Ogun state government and the people deserve commendation, as the state continues to demonstrate support for FG's efforts to create jobs, and grow the economy. Any nation who is not serious with agriculture is doomed. CBN will continue to support anybody that wants to grow agric sector.
"This step by Ogun State will help in stemming the demands for forex to import rice and we will eat what we grow.
"We presently focus on primary agriculture, we will soon shift focus on the processing. We are ready to provide cheap funding at not more than five per cent interest rate, to support those who want to procure farm processing equipment such as threshers, planters, harvesters and so on. I hope many more states would soon invite us, to see their agricultural pyramid and other efforts to revolutionise agriculture in Nigeria". Emefiele declared.
On his part, Governor Abubakar Bagudu, disclosed that out of 600 million metric tonnes of rice being produced globally, only 10 million metric tonnes were being produced in Nigeria by 12 million rice farmers.
Bagudu, who stated that Nigeria has the capacity to produce rice competitively, noted that efforts were being put in place by the federal government to increase local production of rice to an average of 50 million metric tonnes.
He, however, lauded the Ogun State government for achieving the rice production, which according to him would make better quality, hygienic and fresher rice available to Nigerian, unlike the imported that has minimum of seven years of shelf life.
The Presidential Task Force chairman declared that all the 36 states, including the FCT, have capacity to produce rice and tasked the Ogun state government on the need to venture into other areas of agriculture, particularly fish farming.
Speaking at the occasion, Ogun State governor, Senator Ibikunle Amosun, said the launch of the rice was as a result of six years of hard work of his administration, to further reduce Nigeria's rice import.
Amosun bemoaned the overdependence on food import, which according to him has put pressure on forex and reduce value of naira, assured that his administration, in conjunction with other states, FG and private sector, would work vigorously, to defeat food insecurity.
He, however, said that the rice was entirely planted, processed and packaged in rice plantations in the state, submitting the state would intensify efforts on rice production, to crash the high cost of rice in the market.
Source: Naija News