2019 Election: No automatic ticket for Buhari – Tinubu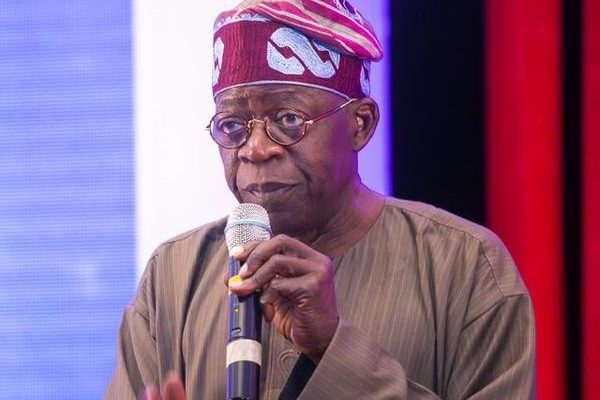 2019 Election: Tinubu opposes automatic ticket for Buhari.
The National Leader of the ruling All Progressives Congress (APC), Asiwaju Bola Tinubu, has announced that there will be no automatic ticket for President Muhammadu Buhari to contest for the presidency under the APC in 2019.
Tinubu made the announcement on Wednesday in Akure, Ondo State, during his visit to the leader of the Pan Yoruba socio- cultural group, Afenifere, Pa. Reuben Fasonranti.
The former Lagos governor expressly stated that whoever would represent the party must be selected through a transparent primary election.
The APC chieftain after the closed door meeting with Fasonranti told journalists that the party would not violate its law to grant Buhari automatic ticket.
Condemning governors who had already publicly endorsed President Buhari for 2019, Tinubu said the governors lacked the power to do so, as such action contravened the APC constitution.
READ ALSO: 2019 Election: Buhari should go home and rest, says Sen. Dogowa
He said, "No governor can appropriate the power of endorsement to themselves. President Mohammadu Buhari is a believer in the democratic process, the Buhari I know believes in rule of law."
He added that "We wanted him even before the last convention and primaries of the party and Akeredolu is here standing with me he was not the governor then. He was one of the leading delegates that voted and Buhari was a clear winner. We follow all the constitutional provision and an individual opinion does not matter at this stage, Buhari will want a normal process, Buhari that I know."
Tinubu also explained that he was in Akure to pay tribute to Fasoranti, stressing that Fasoranti is an esteemed Yoruba leader who deserved much respect, care and support, especially as he is now aged.
Fasoranti in his remarks said Tinubu's courtesy visit was an indication of remarkable things to come for the Yoruba race.
Heals, adding that the coming together of Yoruba leaders would bring more understanding on major issues affecting the race.