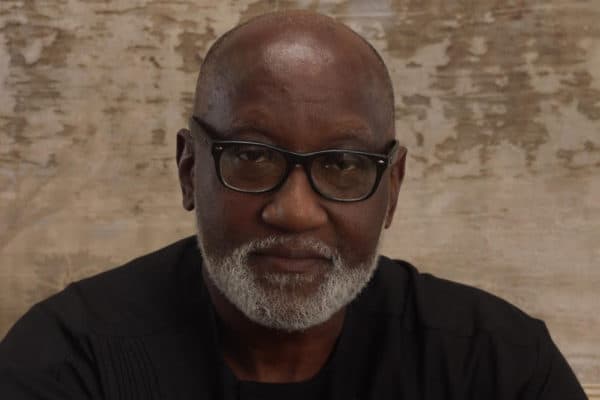 Obaze begs electorates to vote for him and desist from violent acts.
Oseloka Obaze, the governorship candidate of the People's Democratic Party (PDP) in the November 18 Anambra election, has called on voters to vote for him and also ensure peaceful elections.
Obaze, while speaking at the headquarters of his campaign organisation in Awka, urged the people to shun any act of violence, saying democracy is not a do or die affair.
He assured the electorate that if voted as governor, the glory of the state will be restored.
He said: "I need your votes so that we can embark on the process of rebuilding Anambra state. Anambra state deserves better. Presently, it is badly broken, we need to fix it. I ask you to go and cast your votes for PDP. While you do that, I ask you also to do so peacefully. No hate speeches, no mud slinging, and no violence. It does not augur well for us to engage in any form of violence.
Read also: Anambra Election: I support my husband in 'the other room', – Obaze's wife
"Democracy is a peaceful process, not a do or die affair. Come November 18, go out there and cast your votes for me. And please, do so peacefully. I am totally committed to playing the game by the rules. I have also committed myself to honouring the results of the election.
"If at the end of the day, ndi Anambra, in their wisdom, decide to cast their votes in favour of any of my co-contestants, including the incumbent, I will congratulate the winner and move on.
"On the other hand, if I win, I hope the other candidates will treat me with that same attitude of sportsmanship. I'm in this because I sincerely believe that Anambra deserves better than it currently gets, but the ultimate decision lies in the hands of the electorate.
Read also: Edo Govt donates N500,000 to widow of farmer killed by herdsmen
"I have served this great state of ours as the Secretary to the State Government. My records while serving in that capacity are in the public domain. I'm now pleading with ndi Anambra to join hands with me to serve in a higher capacity and restore our state to the path of success.
"We can't allow our dear state to continue to treat our future and those of our children and children's children with recklessness. We must prioritize education and human capital development of our people. That is the only way we can thrive in this highly competitive 21st century global marketplace.
"To that effect, I'm proposing to devote 26% of our budget to education as against the paltry 3% it currently receives. The difference between what I'm offering ndi Anambra and what other candidates are offering them is manifestly clear."
Source: Naija News