Evans: Girlfriend, Amaka Offor debunks claim on alleged rape by policemen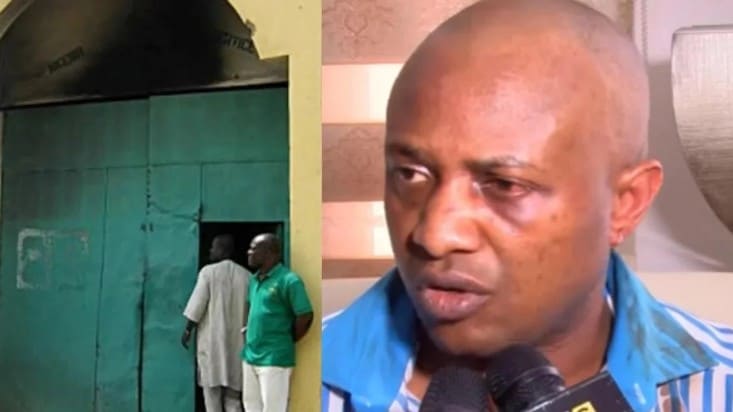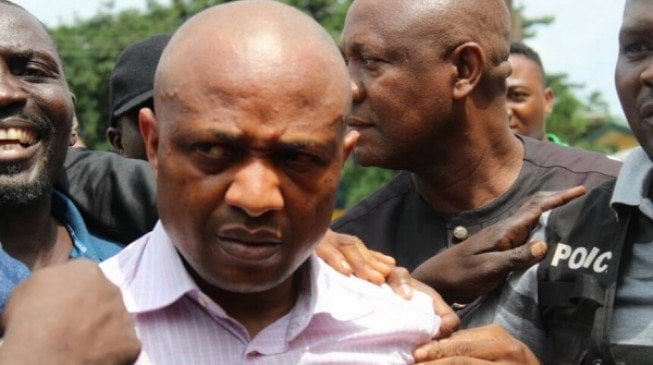 The kidnap kingpin Chukwudubem Onwuamadike, aka Evans' girlfriend, Amaka Offor has refuted allegation by Evans' lawyer, Olukoya Ogungbeje, that policemen sexually harassed her.
Amaka said she had never met the lawyer neither had she spoken to Evans since he was arrested by the police on June 9. She added that all attempts to visit Evans at the Kirikiri Maximum Prison proved abortive.
She told Vanguard, "I don't know where that lawyer got his story from and I have never met him. I have also not seen or spoken to Evans since he was arrested. I changed my phone number after he was arrested and I don't think he has the new phone number.
"After he was charged to court where he pleaded guilty; I tried to see him in prison and speak with him, but I was not allowed to see him. The wardens did not tell me why I could not see him, but they took the food I brought for him and promised that they will give it to him.
Read also: Buhari orders security agencies to bring Plateau 'madness' to an instant end
"I was troubled when I read the story of the lawyer accusing the policemen, who arrested Evans, of sexually molesting me, while they were trying to use me to lure Evans out of hiding. I am not a baby and I know when I am being sexually molested and abused. Nothing of such happened and I think I have to set the record straight.
"One week before Evans was arrested, some policemen accosted me on my way to the market and arrested me. Though, they were hostile to me at the time they arrested me. I was completely in shock when they told me that Evans who I know and still call Chukwuebuka Mike, was a robber and kidnapper. I did not believe it. They later told me that they wanted me to lure him to my house because I told them that he was fond of my children and he normally spent time with us.
"The policemen were in my house, I was always in my room, and they were always in the sitting room. They provided all the money we used in cooking throughout their one week stay in my house. They were strategizing on how to arrest Evans. They also bought the fuel we used in powering the generator.
Read also: Plateau Killings: Fani-Kayode criticises President Buhari's reaction to killings in Plateau
"On the day Evans was arrested, he called me around 5:am and the policemen brought the phone to me in my room and gave it to me. I answered the call and he told me not to drop the call. I thought I was standing by the gate and I did not put on any slippers. I walked out of the gate on barefoot. When I opened the gate, I saw him parked across the road and I entered into his vehicle.
"The moment I saw him, I was panting and he asked what was happening. I told him policemen were in my house for one week and they were looking for him. He zoomed off immediately and took me to Iyana-Ipaja where he dropped me.
"He left with my phone. That was the last time I saw him. I was surprised when his lawyer said I was sexually abused by the policemen who arrested him."