3 female bombers killed in Maiguguri hospital attack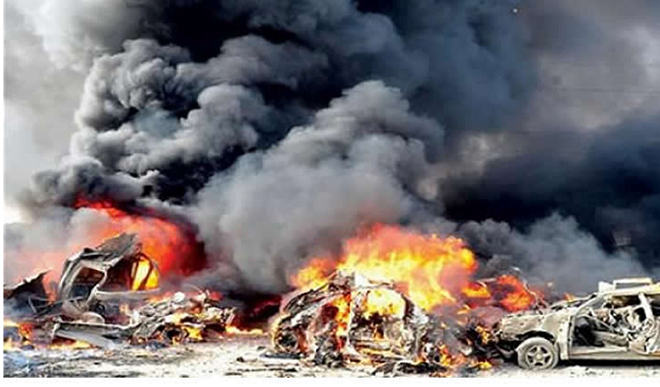 Three female bombers have been killed in Maiduguri  while trying to gain access to into the premises of Molai General Hospital, through the rear exit gate.
The episode occurred in the outskirt of Maiduguri township, on the Maiduguri/Damboa highway, when the suicide bombers strapped with IED vest,  detonated the IEDs on their bodies, killing themselves and destroying the pedestrian gate.
READ ALSO: 40 Boko Haram insurgents surrender to NSCDC
Borno state Public Relations Officer, DSP Victor Isuku, stated that the Police EOD and SARS personnel were promptly sent to the scene of the explosion,  to restore calm and safeguard the area.
Isuku disclosed that the vicinity was barricaded and searched in order to arrest other bombers said to have absconded.
He also added that another suicide bomber detonated an IED in a bush near Umalari village.
Channels Tv reports that no other casualty recorded and normalcy has since been restored, while search and monitoring of the area continues.