Biafra: Fayose warns Buhari over IPOB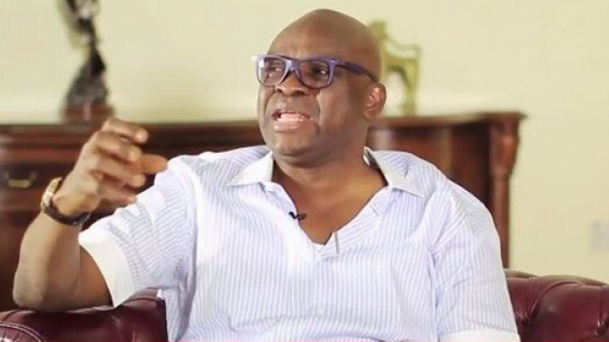 -Gov Fayose advises President Buhari to dialogue with IPOB instead of using force against them.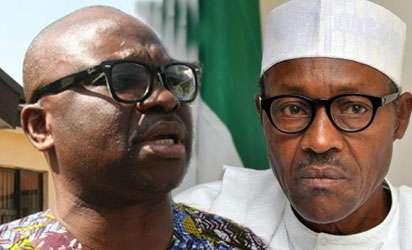 Ekiti state g​overnor​, ​Ayodele Fayose​, has issued a warning to the federal government for accusing him being one of the sponsors of the Indigenous People of Biafra (IPOB).
Fayose who said he is not in support of Nigeria's division warned President Buhari to desist from using force on the agitators, rather APC government​ should ​dialogue with the group.
​Fayose said these in series of tweets via his Twitter handle @GovAyoFayose on Sunday.
He stated: "I'm not for division of Nigeria. But FG should engage in more of dialogue with agitating groups; use carrot & stick approach instead of guns.
​"​In every family, there are both the good & bad people. Agitation is normal in every society. But the way to go about it is to tread cautiously.
Read also: QUESTION: Did Fayose violate the electoral act by openly campaigning for his deputy?
"​@MBuhari should know that this is not 1984 when the President ruled as a military dictator. Using brute force is not democratic. Running a democracy should not be by propaganda. Democracy is not autocracy.
​"​What this government needs to do is to restructure and this matter should not be handled by the APC. It should not be a party affair.
​"​Having said that, I am not promoting IPOB, but Buhari should lead Nigeria with equity and justice.
​"​Let the use of brute force becomes the last option in matters of agitation. Battles can be won without the use of force​, "​ he said.