Toke Makinwa's reasons on why men cheat is mind-blowing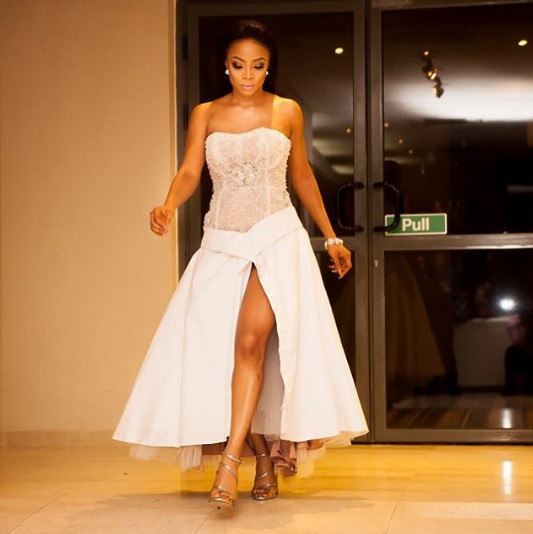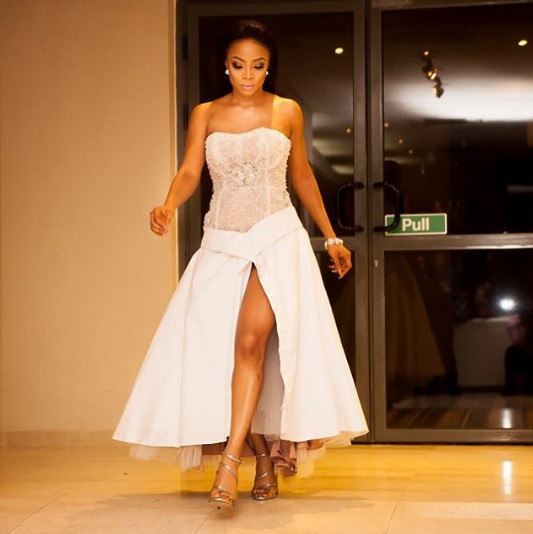 Cheating has become a natural phenomenon in relationships, and it can not be overemphasized.
As a result of this, Popular Nigerian OAP, Toke Makinwa, has made her opinion known on why men cheat on their spouses.
In a recent edition of Moments girl talk, deliberated on the topic, 'Why Men Cheat', alongside the shows hosts Bolanle and Tallula and co-guests, singers Toni Tones and Peeshuan.
Read also: See Rapper Reminisce new 2017 Lexus Ride
While speaking on the topic, Toke said she feels that all men cheat and that in Africa, cheating is celebrated instead of the act to be condemned.
Toke said cheating will drastically decrease if women shame their friends who date married men. She also blamed women who know their sons have five girlfriends, but welcome them all without restraining their son for encouraging cheating.
She said: "Some women are the problem. Your son has four, five girlfriends. You know them, you smile in their faces.We live in a society and the culture that we have unfortunately believes that cheating is….you can't sue a man for cheating in this country.
"If the man is selling and we are not buying, he would stop. We, women, are the problem. You find a man cheat on his wife cheat and you find reasons to make excuses for why he cheated. Maybe she wasn't sleeping with him, Maybe she wasn't unhappy, maybe she is a witch. I have had that been said to me. I have been cheated on publicly and I never saw women come out to say you know what, what this man did was wrong. You find them say is she the only one? What's the big deal? Guess what, your child would go through it."
See video below:
Toke Makinwa, wrote a book, 'On Becoming' on her marriage to Maje Ayida which crashed after her husband got his girlfriend pregnant in 2015.