Bulletproof car allegedly acquired by Saraki for N298m rots away at Custom yard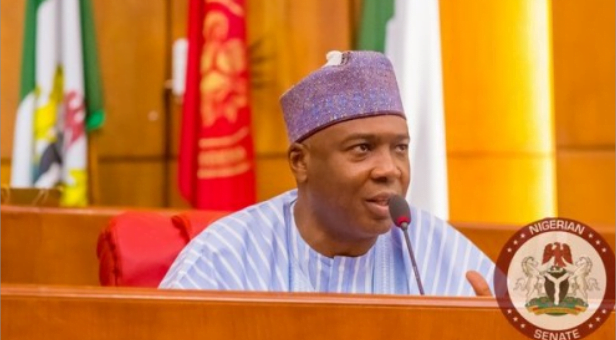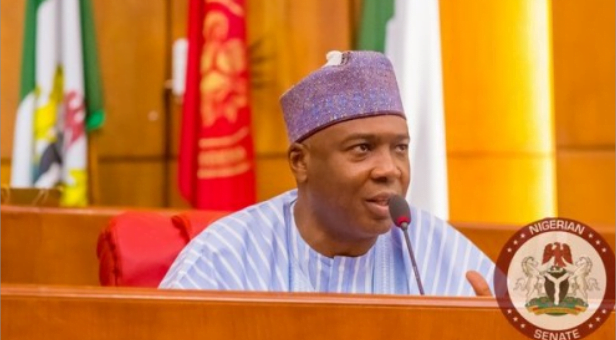 A bulletproof Range Rover Sports Utility Vehicle (SUV) reportedly procured for N298 million by Senate President, Bukola Saraki, is rotting away at the Nigerian Customs Service (NCS) yard, nine months after it was impounded.
Sources including officials of the Customs Service in Lagos State said the vehicle which was seized in January this year, is at the facility of the Federal Operations Unit (FOU) Zone A of the Customs in Ikeja.
Sahara Reporter reports that the black SUV, with chassis number SALGV3TF3EA190243, is being held over evasion of Customs duties and fake documents.
A source claims to have sighted the vehicle at the yard last Thursday August 31 when an official of the NCS facilitated his entry on a personal business visit.
READ ALSO: President Buhari, fumigate and disinfect presidency – Shehu Sani
"A senior Customs official showed me the car when I went there for my personal business.
"I couldn't take a photograph of the car because we handed over our phones at the entrance to officials manning the gate," he said.
Also, a Customs officer serving in Lagos, said the car has not been released and that it has become, "government property".
Bulletproof Car Fraudulently Acquired By @bukolaSaraki For N298m Rots Away At Customs Yard In Lagos | https://t.co/ouYK3jJ7X1 pic.twitter.com/D3CvidFfGo

— Sahara Reporters (@SaharaReporters) September 3, 2017
"I can confirm to you that the car is still at FOA in Ikeja. You know if you bring a contraband or you evade Customs duty, it's classified as seizure.
Any car that is impounded becomes government property. "When an item is seized it can either be auctioned or destroyed. I don't know whether there is an arrangement to auction the car or not but what I know is that it has not been released", the Customs officer, who pleaded anonymity, said.
When contacted, the spokesperson of the Senate, Senator Aliyu Sabi Abdullahi, said, "I have no comment on that because I don't even know what you are talking about".
When reminded that he once addressed news men on issues relating to the car, he said, "the issue is so clear. If somebody is on a contract with you, he has not delivered and something happens along the way, why is that your business?
That was what we addressed you on at that time. " When pressed further, Sabi said: "I'm not the contractor, he has not delivered. Whatever happens is between the contractor and Customs."
READ ALSO: Bukola Saraki is an anti corruption hero – Aide
Asked whether the contractor has returned the money paid by the Senate, Sabi said, "I don't know anything about that. Go and do your investigation. I have come to the conclusion that you people in your paper don't want peace, otherwise, how has this become an issue?
Earlier at a public hearing in March, the importer, Tokunbo Akindele, told the Senate committee that it was discovered in January, this year that the car had fake documents.
He said the car was not imported for Senator Saraki, insisting that at the time the vehicle was imported, it was not for the Senate President's use.
Meanwhile, the Customs authority in charge of the Federal Operations Unit (FOU) Zone A, Ikeja, has maintained sealed lips on the issue.
Our correspondent gathered that the case file has since been transferred to the Customs Headquarters in Abuja, for further investigation.
The units Public Relations Officer, Jerry Attah, did not respond to messages sent to him on the issue, just as calls put through to him were not returned.