Insurgency: Five die in Boko Haram ambush in Borno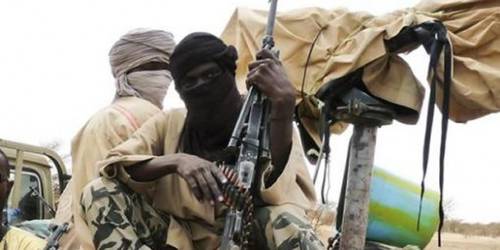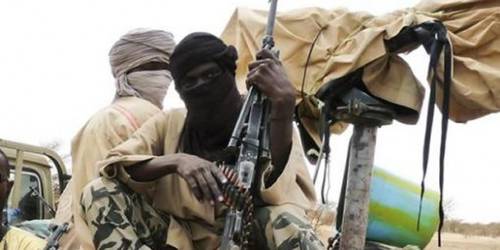 Five people, including four members of a militia force, have been killed on Thursday in an ambush by Boko Haram jihadists in Borno state, days after suicide attacks in the area killed 28, local vigilantes told Nigeria News.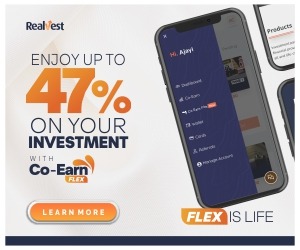 A convoy of trucks under military and militia escort were fired gunshots by Boko Haram terrorists at Meleri village in Konduga district where there have been continued attacks by  Boko Haram attacks.
"We lost four of our colleagues and the driver of one of the trucks they were escorting in the ambush," said Ibrahim Liman, leader of a militia force fighting the jihadists.
Liman added that the incident which occurred 27 kilometres (16 miles) from the Borno state capital Maiduguri also resulted in two soldiers sustaining injuries in the ambush.
The trucks were carrying sand to the town of Bama, 30 kilometres away, for ongoing reconstruction works after the area was totally destroyed when Boko Haram invaded it two years ago, said another militia member Musa Ari.
READ ALSO: Boko Haram: Terrorists strike in Maiduguri after Buhari's address
"The military and vigilantes in the convoy fought off the Boko Haram attackers but four of our comrades and a driver were killed," Ari said.
Last week three female suicide bombers blew themselves up at the entrance to a camp for displaced people in nearby Mandarari village on Tuesday, killing 28 people and injuring 82, Punch reported.
Konduga district is a known breeding ground of Boko Haram activity, irrespective of the government and military claims that the jihadists are a depleted force, having been forced out of their Sambisa Forest hideout.
Source: Naija News