Ogoni Clean-up: MOSOP cries out over slow pace of work, attacks Shell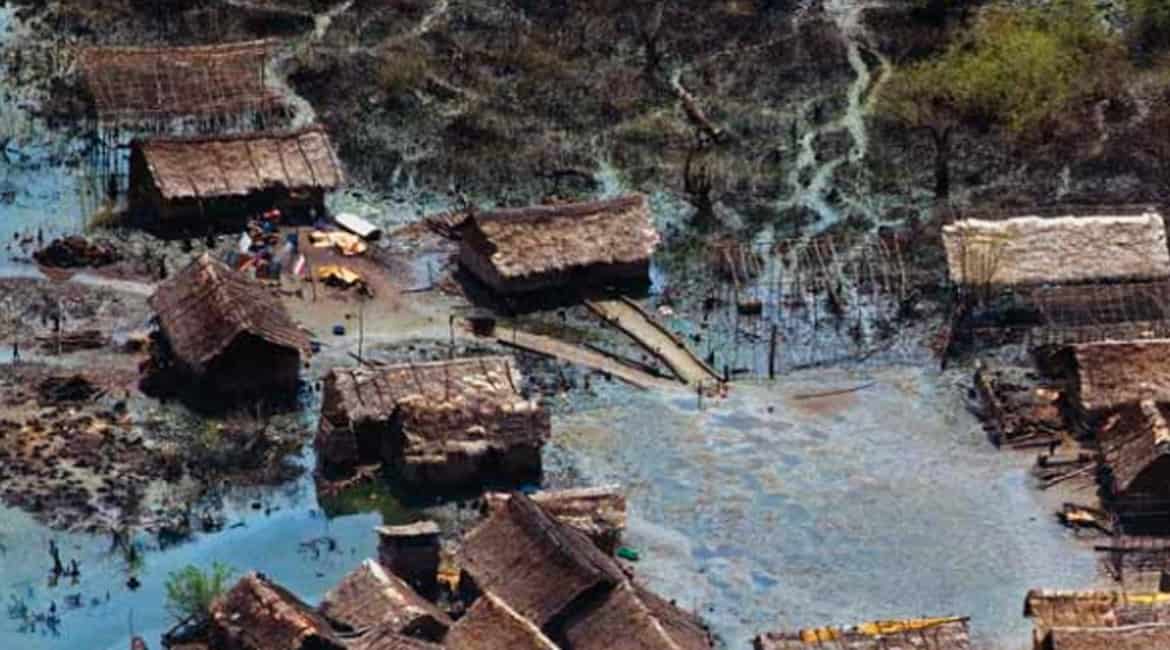 Over a year after the clean-up project of Ogoniland by the federal  government, and recommended by the United Nations Environment Programme, UNEP, indigenes of Nigere Delta express concern at the slow pace of work.
Despite the government's creation of some structures like a Governing Council, Board of Trustees, Technical Committee and other panels, to supervise the process that will lead to the clean-up, experts say it may take about 30 years for the exercise to be completed.
The Movement for the Survival of Ogoni People, MOSOP, displeased with the state of the Ogoni cleanu-up, attacked Shell recently, alleging the company of lacking enough readiness to take part in the clean-up exercise, NAN reported.
READ ALSO: Ogoniland: There is need to Unravel Certain Anomalies Before Commencing Clean-Up -Jubril Ibrahim
Addressing newsmen in Port Harcourt on Wednesday MOSOP President, Legbosi Piagbara,  said Shell has refused to pay its shares of the counterpart funding for the clean-up.
Mr. Piagbara asserted that  Shell had not paid the $200 million expected to be paid annually into the clean-up trust fund.
Mr. Piagbara said a $10 million take-off fund paid by Shell for the clean-up exercise was not enough, adding that the clean-up would be unnattainable without Shell fulfilling its part of the funding plan.
"The agreement is an annual payment of $200 million for the clean-up, (and) as we speak, Shell cannot say it has paid such money. Shell has not lived up to the agreement; we are expecting it to pay its share of the funding so that efforts on the project will become visible," he said.
Shell, has however in a statement released on its website, said that it remains committed to the clean-up of Ogoni.
"SPDC JV is committed to the implementation of the UNEP Report and welcomes FGN efforts to progress its implementation, including the creation of Governing Council (GC) and Board of Trustees (BoT) of the Ogoni Restoration Fund (ORF) in Aug 2016 to oversee and fund the clean-up process," the statement said.
"SPDC JV is represented on both the GC and BoT and will continue to actively support the clean-up process along with other stakeholders within a transparent governance framework.
"SPDC JV applauds the ground-breaking ceremony in February 2017 of the Integrated Contaminated Soil Management Centre, which will help create employment opportunities in Ogoniland and facilitate the acquisition of skills in the treatment of contaminated soils. SPDC JV commits to support HYPREP and the HYPREP Project Coordinator (Dr. Marvin Barinen Dekil) in the clean-up process."
Meanwhile, the Minister of state for environment, Jibril Ibrahim is not going to commence  the clean-up of Ogoni land until outstanding issues in relation to the clean-up are clarified, stating that he is "not in a hurry to fail".
Download NAIJA NEWS app: