Lagos Govt to Commence Reconstruction of Airport Road
Lagos State Gov. makes plans to expand and reconstruct Oshodi-International Airport Road in September.
Plans are underway to commence the construction of 181 local government roads in Lagos.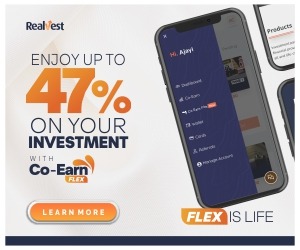 Lagos State Governor, Mr Akinwunmi Ambode, has disclosed that the expansion and reconstruction of the Oshodi-International Airport Road would take off in September.
The governor made the disclosure on Wednesday at the third quarterly town hall meeting held at the Badore Ferry Terminal, Lagos.
According to Ambode, the construction of the road which has already been contracted out result in the transformation of the road from four lanes to 10 lanes, from Oshodi to the International Airport with interchange and flyover that would drop commuters at the Local Airport.
Describing the present state of the road as a disgrace to the country, Governor Ambode said work would begin in earnest in September.
READ ALSO: Julius Berger Halts Re-Construction of Lagos-Expressway
He further noted that plans are underway to commence the construction of 181 local government roads next month, asserting that the fluctuation in dollar rate at the time the bid was last opened, reulted in the delay.
"By the next two to three weeks, I will reopen the advert to get a new cost and all things been equal the job would start on the roads by end of September."
The governor guaranteed residents of the state that the government would seize the opportunity of the break of the rainy season to repair all potholes in order to improve drive time for motorists.
Source: Naija News