Breaking: Senators Shehu Sani and Suleiman Hunkuyi attacked in Kaduna
Premium Times is reporting that two Nigerian senators, Shehu Sani and Suleiman Hunkuyi, were on Sunday attacked by suspected thugs during a press briefing in Kaduna.
Mr.Senator Shehu revealed details of the attack to newsmen today. He claimed that the attackers were sponsored by Kaduna State Government.
Mr. Sani said he and Mr. Hunkuyi, Kaduna North, had organized the press conference over alleged "manipulation of the party (APC in the state)" by Governor Nasir El-Rufai with whom he has been having a running political battle.
The lawmaker said newsmen were also attacked and that one of them was in a hospital.
The story of the attack was corroborated by Shuaibu Usman Leman, who released a press statement below:
"   Some desperate politicians who are bent on destroying Journalism and Journalists in Kaduna have continued with their dastardly acts on the media. The most recent development is frightening to the Union as it signals clearly that such attacks on the media are not going to abate any soon.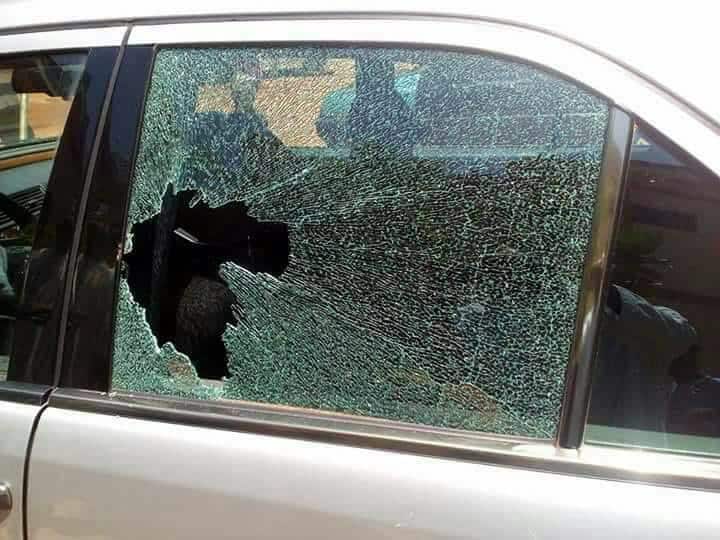 Political thugs sponsored by some dangerously reckless members of a political party invaded the Press Centre, venue of a Press briefing by some APC members of the National Assembly and attacked both Journalists and politicians, destroying media equipment and inflicting bodily harm on some Journalists.
We regret to note that Kaduna is ingloriously attaining notoriety as the deadliest state for Journalists in Nigeria to operate with harassment of Journalists and increased repression of press freedom. As professionals whose responsibility is to monitor governance and hold Government accountable to the masses, Journalists now live in perpetual fear of being arrested by security operatives or attacked by faceless assailants without any just cause.
It is worth noting that press freedom is key to achieving credible democracy and this freedom includes the right to seek and receive information from all available sources to enable formulation of proper opinions to whomsoever one desires and to do so through whichever means it is feasible to communicate. Such attacks we believe are meant to curtail such freedoms.
In the light of these unabated attacks and intimidation on Journalists, we call once more on the Police and other Agents of the State, to immediately prioritize issues of security and safety of Journalists not only in Kaduna State but throughout the country as critical components of their programs."