I was advised to withdraw from UNILAG over bad grades – Toke Makinwa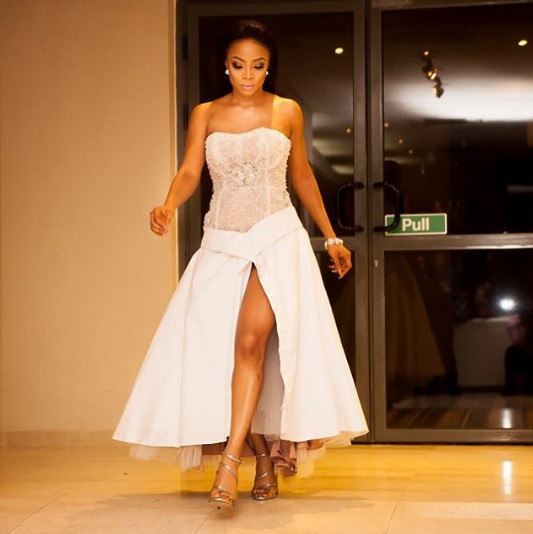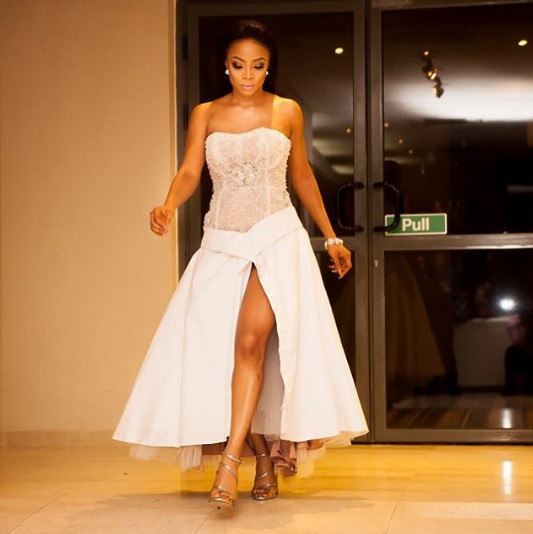 The On Air Personality, Toke Makinwa, has revealed on her instagram page that she was once advised to withdraw from school as an undergraduate of the University of Lagos over bad grades.
Toke disclosed this based on her intention to embark on a tour of her controversial tell-all memoir, On Becoming, at her former university in a few days.
She said she decided to wrap up the book promotion at the university to inspire people who may be going through the same situation she went through years ago.
Toke wrote; "I haven't always made the right choices but I am thankful for grace. I'm nowhere near perfect, I struggle sometimes but I'm learning to lean on the grace of God to catch me when I fall. It's quite emotional for me to end my book tour at the University of Lagos because I remember my time there, I wasn't the brightest student, I had potential but I was a troubled young girl, I didn't care much for my books until one day I was advised to withdraw, and I hit rock bottom."
Read also: Boko Haram: UNIMAID Buries Staff Killed in Insurgent's Attack
"I had nowhere else to go; my grades were bad, so bad the school asked me to leave. Something happened (grace), there was a meeting with all department heads I was granted mercy on humanitarian grounds. My lecturers knew I had it in me but I couldn't see what they saw; they decided to give me an extra year to turn it around." She added.
The Vlogger and Media personality who once said that her breakup with ex-husband Maje Ayida was meant to destroy her, but she scaled through, said it was hard to spend an extra year; but she somehow made it out of school.
"It was humiliating, I started not quite at the bottom but it was a struggle. My mates had graduated and I was in a new class and boy it was hard but I did it. I don't know how but I made a 2:2. Instead of 4 years, I spent 5/6 but I made it out.
"It is important for me to go back and meet with the students in UNILAG, the ones doing great and the students that are struggling too. Sometimes it takes sharing your story to inspire someone to believe in themselves and I'm always up for it. Dates will be revealed soon," she added.
Toke's book tour, which started gathering momentum after she officially filed for a divorce with Maje in June 2016, has taken her to Ghana, South Africa, Kenya, London, and Lagos this year.
Read also: Boko Haram: NNPC Unsure of the Release of Abducted Staff
Her ex-hubby, fitness coach, Maje Ayida, has asked his ex-wife to stop the sale and promotion of her tell-all memoir, On Becoming, which detailed the topsy-turvy relationship between the two. The book which was launched at a star-studded event in November 2016.
The book also detailed what transpired in the love triangle among herself, her estranged husband and Anita Solomon, a lawyer, mediator and Internet business coach, who was alleged to be responsible for the crash of the union.
In the book, she revealed details of her 18-month marriage to the fitness coach, which crashed in July 2015.
Source: Naija News