Revealed: UNIMAID Boko Haram Bombers Targeted Student Holding Vigil On Campus
The Boko Haram bombers that hit the University of Maiduguri (UNIMAID) on Saturday wanted to blow up members of the Evangelical Church of West Africa (ECWA) holding a vigil on campus, TheCable reports.
The Boko Haram terrorist had detonated improvised explosive devices (IEDs) in the school, leaving a security guard dead, and injuring one soldier.
The attack took place in the early hours of Saturday.
According to TheCable, a member of the church, who spoke on anonymity, said two suicide bombers had attempted to enter the church around 1am when the blasts occurred.
He also said the first blast was far away from the church premises "but the second and third were exactly within the church premises."
"As you can see some of our property were destroyed as the result of the explosives," the church member said. added.
Another student who was also at the vigil told TheCable that the blasts caused commotion among the church members.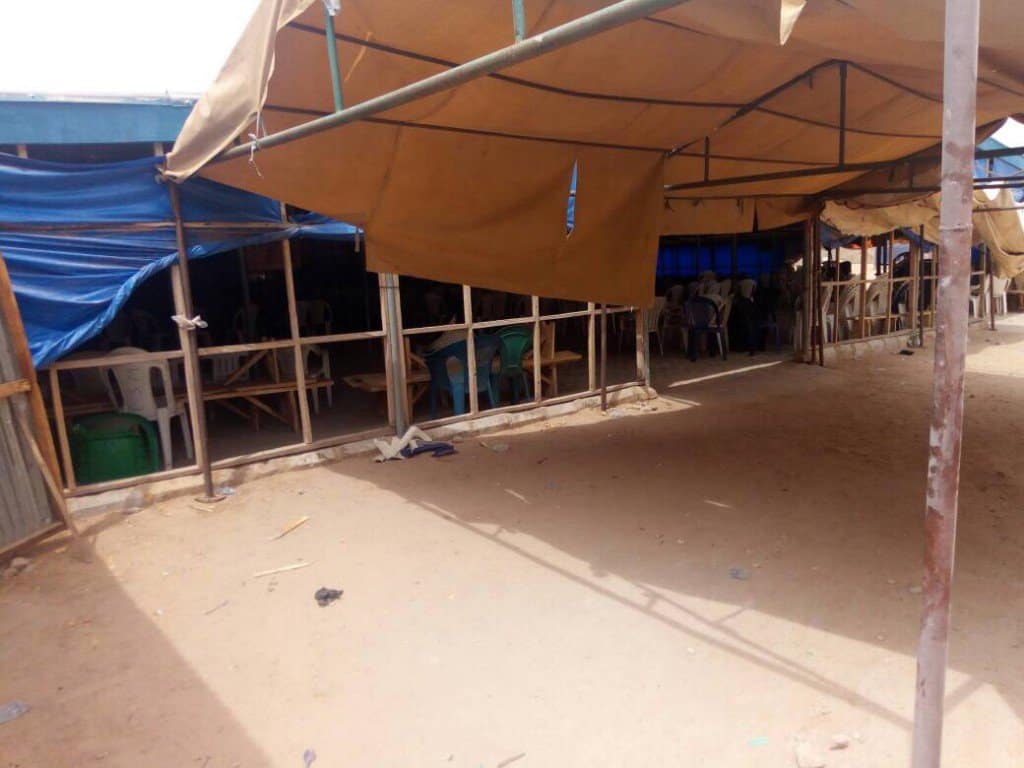 Watch how this woman almost became a Boko Haram suicide bomber.
Source: Naija News