Teenage Girl Caught On Camera Stealing Madam's Money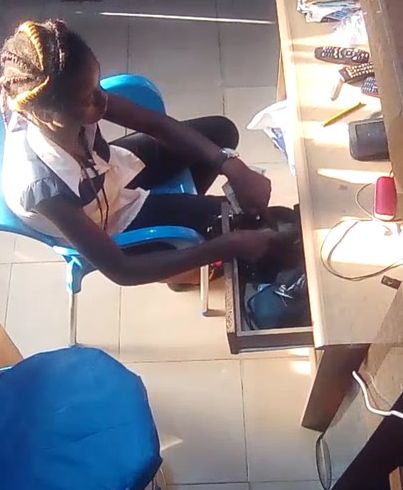 Money is good but those who are not patient to get it right often find themselves in a mess.
This young girl, 17-year-old Ugbizi Elizabeth from Calabar was caught on a hidden camera stealing money from her madam's bag.
She was newly employed at a firm as assistant. The camera was positioned by her madam after she noticed several cases of missing money from her bag after leaving the office. The woman quietly mounted a camera and it caught the small thief.