NSCDC Arrests Poly Student Over Rape Of Teenager In Ondo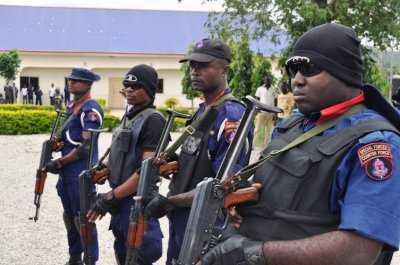 The Ondo State Command of the Nigeria Security and Civil Defence Corps have confirmed the arrest of a student of the Federal Polytechnic, Ado-Ekiti who reportedly had a forceful carnal knowledge of a teenage admission seeker.
The incident as confirmed by the Ondo State Commandant of the NSCDC, Philip Ayuba, gave that one Femi Adejuwon was arrested by men of its command for allegedly raping a 16-year-old girl who is currently seeking entrance into a higher institution.
"Information reaching us from concerned citizens in the Ijoka area of Akure on Sunday, April 12, 2020, was that a 16-year-old girl, who is currently seeking admission into a higher institution, was allegedly raped by one Femi Adejuwon, an undergraduate of the Accountancy Department of the Federal Polytechnic, Ado-Ekiti," Ayuba disclosed on Tuesday.
"During the investigation, the victim narrated her ordeal in the hands of the suspect after being discharged from the Police Clinic, Akure."
"She said the suspect called her on the telephone to meet him in his friend's place. On getting there, Femi Adejuwon took her in, shut the door and violated her.
"She was later rescued in a pool of her own blood."
However, the culprit has admitted to the crime, blaming his actions to the devil.
The NSCDC boss, however, hinted that investigation was still ongoing in the matter and that the culprit would be arraigned as soon as investigation was completed.
Meanwhile, Lagos State Governor, Babajide Sanwo-Olu has promised residents in the state of safety of lives and their property even amid the lockdown.