'Armed Robbers Shot At Us', Falz Recalls Near-Death Encounter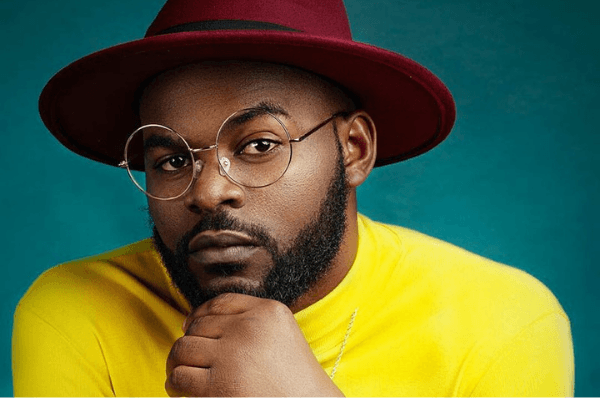 Renowned Nigerian singer and rapper, Folarin Falana, popularly known as Falz, has shared a harrowing experience of a near-death encounter.
The incident occurred in 2013 as he and his managers, Femisoro Ajayi and Sidney Sule, were returning from a wedding ceremony that Falz had performed at in the nation's capital city, Abuja.
Narrating the chilling incident, Falz revealed that while travelling in the car, they were ambushed by menacing individuals who opened fire on their vehicle. Tragically, the driver lost his life instantly due to the gunfire. The artist expressed gratitude for surviving the ordeal and reflected on the gravity of the situation during that fateful journey.
He additionally disclosed that the assailants who targeted them were "turban-tying, AK47-wielding," and it was during the peak days of Boko Haram in the country.
He shared this account during his appearance on the latest episode of "Untapped" with media personality Gbemi O.
His words: "It was after NYSC, and this was me working in my dad's firm as a lawyer in 2013.
"Then we got a call to come to Abuja for a show. The payment was N1 million, and logistics will be taken care of. It was a wedding, so we took the trip.
"There was no flight from Abuja to Lagos. So we hired a car from Abuja to Benin. I led a solid prayer, which probably ended up saving us.
"It was broad daylight, and we started the trip around 2 p.m. We fell asleep during the trip.
"Then we just heard a loud bang. We woke up to see these turban-tying, AK47-wielding, dangerous-looking men in the middle of the expressway.
"The bang we heard was a gunshot they had shot at the car. They shot at our car again, and the bullet came flying in between everyone. Everything happened so fast.
"They shot at us again, and the bullet hit the driver in the eye. The driver died instantly. The car started moving. It was wild. I remember seeing the car heading for a ditch and just thinking, this is it.
"Then we passed out. I was the first to come around. I got out of the car and saw one of the men asking, 'Where is the money?' I told him there was no money. He goes to the car, looking for cash.
"We had left Abuja, but we hadn't gotten to Lokoja. It was all forest. It was the peak of Boko Haram, and we were somewhere in the north.
"We started to hear sirens from far away. The police did not come near. At this point, they increased fire and started shooting. They later moved away from us and retreated.
"We tried to stop cars on the expressway, but not a single soul stopped. A police guy eventually came, and another guy said he was a doctor."
Falz expressed that he harboured concerns that his parents might not have permitted him to pursue his music career further following the traumatic experience.
---
---
© 2023 Naija News, a division of Polance Media Inc.