U.S. Court Stops Chicago University From Releasing Tinubu's Academic Records To Atiku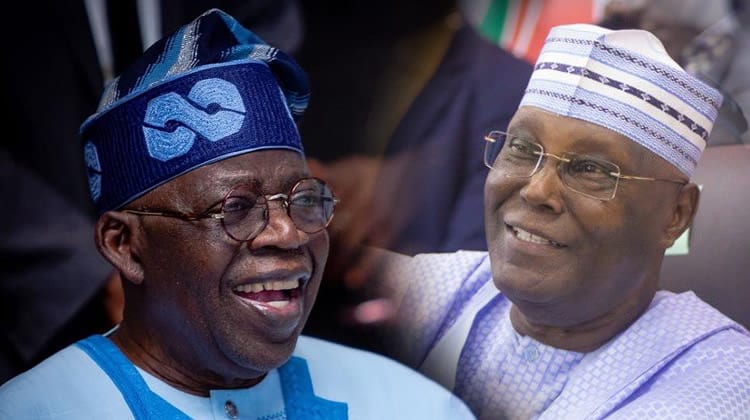 The United States District Court for the Northern District of Illinois has placed an immediate stay on the release of President Bola Ahmed Tinubu's Chicago State university records to former Vice President Atiku Abubakar.
Naija News understands that Judge Nancy Maldonado gave the order after Tinubu pleaded severe and irreparable consequences to him if the records are released.
Recall that Tinubu, through his lawyers, had asked Ms Maldonado, to delay the order of Judge Jeffrey Gilbert, a magistrate.
Tinubu asked the judge to save him from suffering severe and irreparable damage by placing an emergency hold on a recent order for his university records to be released.
According to the President, the damage he would suffer would be impossible to mitigate if the order directing the release of his academic records to Atiku is not delayed for possible vacation.
Ruling, the judge agreed that the matter might be too severe for Tinubu to bear and granted a stay for further argument on the matter.
'This needs to be handled with care," Mrs Maldonado said.
She gave Tinubu's lawyers until Monday to file a full brief on the matter before the court.
"I may ultimately adopt the magistrate's recommendation and allow the discovery to go forward, or I can ask all parties to file briefs afresh," the judge added.
Reacting, Atiku's lawyers said they would reply to the brief by 11:00 p.m. on the same day.
Naija News recalls that Judge Jeffrey Gilbert of the United States District Court had on Tuesday, September 19, ordered Chicago State University to release Tinubu's records to Atiku as part of an ongoing election petition proceeding in Nigeria.
The judge said the records must be turned over to Atiku, the 2023 presidential candidate of the People Democratic Party (PDP), on September 21.
Gilbert said that Tinubu weakened his education privacy rights when he submitted a contentious certificate to run for office in 2022.
He also added that the opposition candidate's election petition, in which the records he sought would be used, far outweighed Tinubu's privacy interest, because he himself exposed his records to public scrutiny by submitting a controversial diploma to INEC, knowing the political stakes of other contenders.
---
---
© 2023 Naija News, a division of Polance Media Inc.