Akume's Appointment: Wase, Musa, Gagdi Told To Step Down From NASS Leadership Race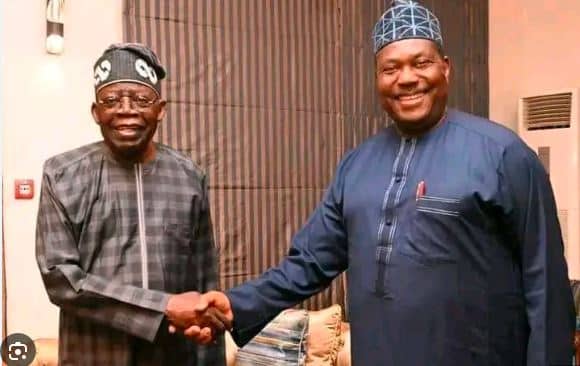 Three major contenders for the leadership race of the 10th National Assembly from the Northcentral, have been asked to step down their bids.
Naija News reports that the three contenders include, Sani Musa, who has indicated an interest in the position of the deputy Senate President, the Deputy Speaker of the House of Representatives, Ahmed Idris Wase; and Rep Yusuf Gagdi, who are both contesting for the speaker's position.
It was gathered that the call for them to step down their ambition follows the recent appointment of a former Governor of Benue State, George Akume, as the Secretary to the Government of the Federation (SGF).
It would be recalled that President Bola Tinubu had last Friday appointed Akume, as the Secretary to the Government of the Federation (SGF).
The appointments were made known in a statement signed on Friday by the State House Director of Information, Abiodun Oladunjoye, titled 'President Tinubu appoints Gbajabiamila COS, Sen. Ibrahim Hadejia, DCOS, George Akume, SGF'.
Hitherto Akume's appointment, the Northcentral had agitated that the zoning of the All Progressive Congress(APC) was not favourable to them as the region was not given any leadership position in the 10th National Assembly.
However, after Akume's appointment, calls from quarters like the North Central Progressives for Development (NCPFD) have asked Wase, Sani and Gagdi to step down because the region's challenges have been addressed with Akume's appointment as SGF.
According to the Chairman of the NCPFD, Comrade Ibrahim Tajo,  the grievances of stakeholders in the Northcentral has been tackled with the appointment of Akume as SGF last Friday, therefore it is only wise for Wase, Sani and Gagdi to respect the party's choice of the leadership of the 10th NASS.
Tajo in a statement said the President has wiped away their tears in the region with Akume in the engine room of his administration.
He said "While Senator Adamu (APC chairman) controls the affairs of our party through the instrumentality of the National Working Committee (NWC), our brand new SGF is the engine room of Tinubu's administration. Thus, President Tinubu has wiped away our tears in the North Central geopolitical zone."