LeBron James Admits He Has A lot To Think About After Exiting NBA Play-Offs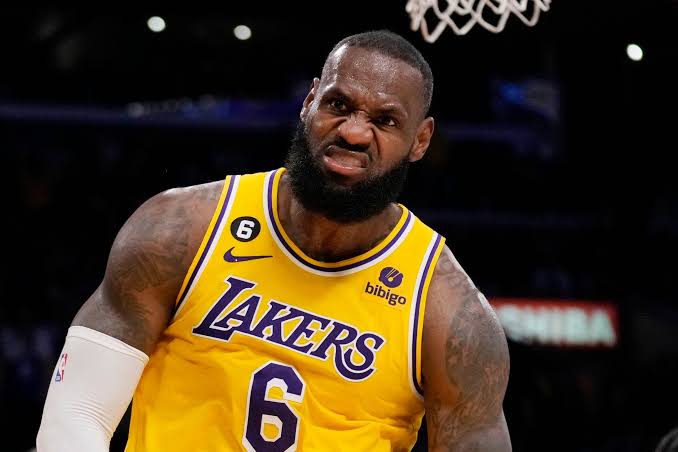 LeBron James said he had a lot to think about after the Denver Nuggets eliminated his team, the Los Angeles Lakers from the NBA playoffs.
The Los Angeles Lakers were crushed 4-0 by the Denver Nuggets in the first game of the best-of-seven Western Conference finals.
James' post-game comments have fueled rumors that he may be thinking about retirement because the Lakers have now gone three seasons without a championship.
The legendary forward is arguably the biggest name in NBA after 20 seasons in the league, during which he set innumerable records.
The four-time NBA champion won two championships with the Miami Heat before leading the Cleveland Cavaliers to their lone NBA title in the team's history in 2016.
The 38-year-old American basketball icon was voted the Most Valuable Player (MVP) for the NBA Finals for the fourth consecutive season in 2020, the year the Lakers last won the championship.
The two-time Olympic champion has four regular-season MVP honors, 10 NBA Finals appearances, and two gold medals.
LeBron James said, "We'll see what happens going forward. I don't know.
"I've got a lot to think about, to be honest."
LeBron James surpassed Kareem Abdul-Jabbar's illustrious record of 38,387 points set in 1989 in February 2023, becoming the NBA's all-time greatest scorer.
But following Monday's loss, in which he finished with 40 points, 10 rebounds, and 9 assists after scoring 31 points in the first half, he called the season "challenging".
"I don't know. I think it was OK. I don't like to say it's a successful year because I don't play for anything besides winning championships at this point in my career," he said.
"I don't get a kick out of making a conference [finals] appearance. I've done it, a lot. And it's not fun to me to not be able to be a part of getting to the Finals.
"For me, it's all about availability and keeping my mind sharp and things of that nature, being present on the floor, being present in the locker room and bus rides and plane rides, things of that nature. It's challenging.
"But we'll see. We'll see. We'll see what happens going forward."
James extended his contract with the Lakers by two years in August 2022, keeping him with the team through the 2024–2025 campaign.
He has long said that he wants to continue playing so that he might face off against or play with his oldest son Bronny, who will play collegiate basketball at the University of Southern California next year and who might make the NBA in time for the 2024–2025 season.