Chris Okotie Weighs In On Seun Kuti Saga, Sends Message To IGP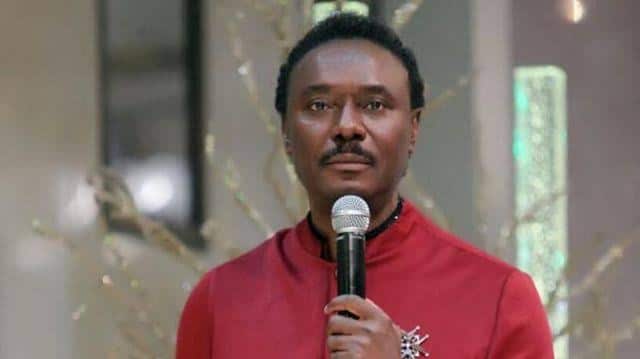 Former presidential candidate, Rev Chris Okotie has pleaded with the Inspector General of Police, Alkali Baba, to tamper justice with mercy in the case of detained Afrobeat star, Seun Kuti.
Recall that Kuti was apprehended by the police after assaulting a police officer who stopped his vehicle on the Third Mainland Bridge.
Kuti claimed that he slapped the police officer because he threatened to harm his family.
Speaking via a statement issued in Lagos by his media aide, Ladi Ayodeji, the clergyman noted that Kuti attitude is a result of the pressure from the youths in the country to create a better Nigeria.
He said: "I would like to urge the Inspector-General of Police (IGP) to demonstrate a paternal clemency towards Seun Kuti in his transgression against an authorised myrmidon of the law. "Anti-establishment is not acceptable under any guise, however, a humane superintendence is a mark of a great leadership.
"The youths have been under tremendous pressure to establish a new Nigerian social order and Seun's abrasive conduct is a tangent from that trajectory.
"I plead earnestly with the IGP to temper justice with mercy and exculpate Seun of all charges. Femi and Seun Kuti are artistic souvenirs bestowed upon us by the legendary Fela Anikulapo-Kuti and we truly appreciate the creative artistry demonstrated in their musical genre.
"Please find sufficient grace in your heart to anesthesize the gravity of this provocation.
"May the blessing of the God of heaven be vouchsafed to you in the plenitude of His Grace."