Aubameyang Returns To Gabon National Team One Year After Retirement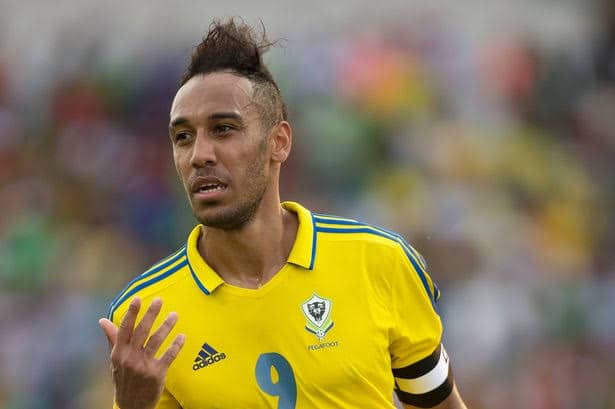 Chelsea player Pierre-Emerick Aubameyang will rejoin the Gabon national team one year after he announced his retirement from international football.
Naija News recalls that Aubameyang, 33, retired in May 2022 as Gabon's all-time leading scorer with 28 goals in 68 games.
According to the forward, a meeting with the president of his country, Ali Bongo Ondimba, motivated him to return to international football.
Gabon who are currently coached by former La Rochelle defender Patrice Neveu are currently topping their Africa Cup of Nations qualification group.
They have a huge chance of qualifying for the African biggest football tournament in Ivory Coast when they host the Democratic Republic of the Congo in June.
"(I) listened to the wise words he said to me as a father talking to his son," Aubameyang posted on Instagram on Wednesday, May 17.
"A few days ago, I had the immense honour to be received by the President of the Republic (of Gabon) Ali Bongo Ondimba," he added.
"Following this, I, therefore put myself at the disposal of my country and of the coach Patrice Neveu."
Aubameyang, who was born in France and made his Gabon debut in 2009, has struggled in a string of challenging club campaigns recently, losing his leadership at Arsenal in December 2021 before joining Barcelona in January 2022. He ended his merry-go-round at Chelsea in September 2022.
He has been linked to a summer return to FC Barcelona since he started the 2022–2023 season at Stamford Bridge.
The Catalan club has declared that Aubameyang will receive a La Liga winners medal for their La Liga triumph this season, even though he played for just eight minutes before his transfer to Chelsea.
Aubameyang scored twice against his former team AC Milan in Chelsea's Champions League group stage game.
So far, that was his best performance at the London club as he has managed to score once for Chelsea in the Premier League this season.
Things got bad for him at the club to the extent he was not registered for the club's Champions League knockout rounds.