Pele Now Has Dictionary Meaning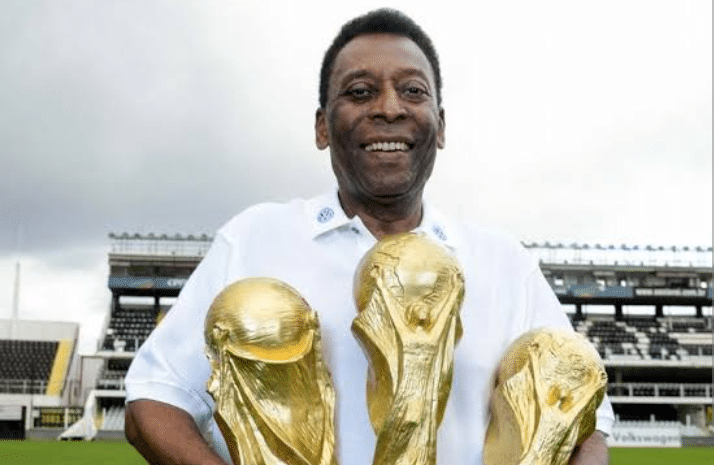 Don't be too surprised if someone should describe you as "Pele". The name has gone beyond football as it has found its way into a Portuguese dictionary. (centralpointeacademy.com)
Though the name is made popular by late Brazilian football icon, Edson Arantes do Nascimento (Pele), it doesn't mean being a great footballer. The name is formally associated with the words "exceptional, incomparable, and unique."
This is according to one of the most widely used dictionaries in Brazil in Portuguese, Michaelis. The dictionary has concluded that the name "pelé" which is the nickname of the late Brazilian footballer is an "adjective" and the new word is part of the new update of the dictionary's online version.
Pele became a new word in the dictionary after Pelé Foundation staged a campaign for the Brazilian football icon to be honored by the dictionary.
The nickname had to be included in the digital version of Michaelis after over 125,000 signatures were collected in support of the move. It will be included in the printed version of the dictionary whenever its new edition is published.
The entry of the name in the dictionary reads: "pe.lé adj. That or someone who is out of the ordinary, who or who by their quality, value, or superiority cannot be equated to anything or anyone, just like Pelé, the nickname of Edson Arantes do Nascimento (1940-2022), who is considered the greatest athlete of all time; exceptional, incomparable, unique."
Naija News recalls that Pele, who is regarded by many as the greatest footballer of all time, died from complications from colon cancer in December 2022 at the age of 82-year-old. He died as the only footballer to ever win the FIFA World Cup a record three times.
With the Brazilian club Santos, the Brazil national team, and the New York Cosmos, Pele scored a record 1,281 goals during his 20-year football career.