Live Updates: Adamawa State Governorship Election Results From LGAs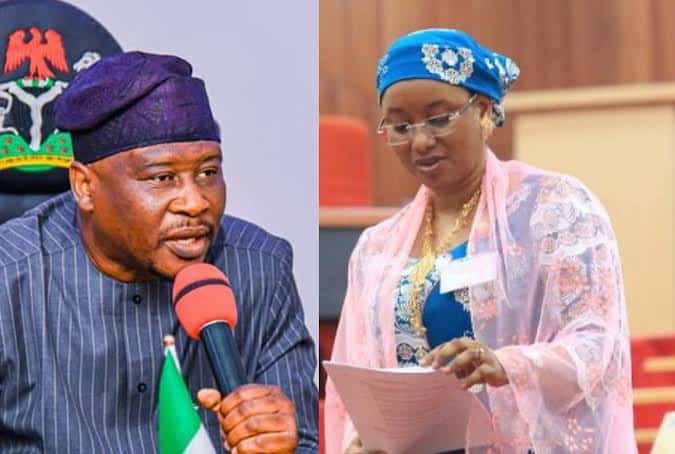 Residents of Adamawa on Saturday came out in large numbers to participate in the gubernatorial election, voting for the next leader to govern the North-Eastern state.
Naija News reports that it was a tough contest between Governor Ahmadu Fintiri of the Peoples Democratic Party (PDP) and Aishatu Binani of the All Progressives Congress (APC).
The governorship election was held across polling units in the state and results are now been announced at the collation center.
Stick with Naija News as we bring you updates as election results come in.
See the results announced so far below:
Mubi North LG
APC 32342
PDP 17469
Lamurde LG
APC 9376
PDP 19104
Demsa LG
APC 11798
PDP 22958
Ganye LG
APC 21605
PDP 17883
Shelleng LG
APC 12589
PDP 14867
Mayobelwa LG
APC 23,576
PDP. 20,239
Gombi LG
APC 19665
PDP 19866
Jada LG
APC 20899
PDP 22933
Guyuk LG
APC 14,172
PDP 18,427
Maiha LG
APC 13242
PDP 12792