#PlateauDecides: LP Guber Candidate, Dakum Decries Voter Apathy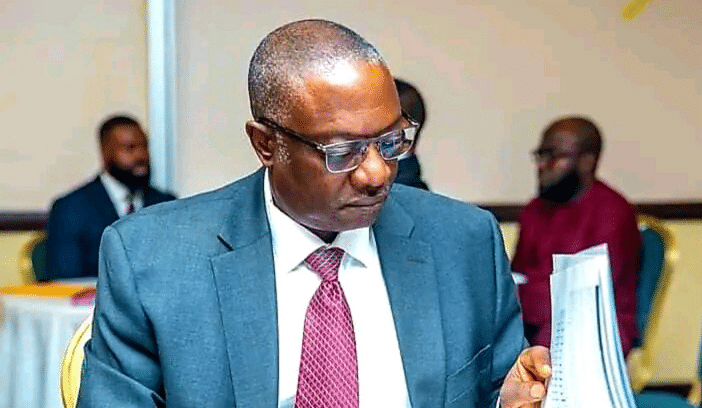 The governorship candidate of the Labour Party in Plateau State, Patrick Dakum, has decried a high state of voter apathy in the ongoing governorship and state house of assembly elections in the state.
Dakum, who voted at the Adeng voting unit 027 in Jiblik, Pankshin Local Government Area of the state, said the level of apathy in the state grew due to the outcome of the disputed presidential election of February 25.
While noting that things went smoothly at his polling unit, Dakum said things have not been going smoothly in other parts of the state.
Hence, he urged the Independent National Electoral Commission (INEC) to do the right thing.
The LP governorship candidate said, "I actually voted at 8.58 am and I was told the materials came in early and they were ready to commence voting at 8.30 in the morning. This is Adeng polling unit in Jiblik federal ward of Pankshin local government, and this is my polling unit. You will notice that the queues are not very long and for us here it is because, you know, the voting started early.
"The last Presidential election, the voting started almost two hours behind schedule. So the queues were a bit long. Secondly, this is a new polling unit, and we have just about 200 registered voters here and the turnout was almost complete. The BVAS worked well, at least when I went to vote, they took my picture. It was captured pretty well.
"So far we do not have any hitch here at the polling unit. Everything is going on fine. But because I am the governorship candidate for Labour Party, I get reports and these reports have been getting across the state in a number of local governments are shortage of ballot papers. In Qua'an Pan, in one Ward alone, they have counted a deficit of almost 1000 for the governorship and then for the House of Assembly, it was complete.
"And when they raised the concern, they were told that this is statewide. So but I'm raising a voice also, I' have heard in one of the local government area, the ballot papers for another local government was sent to one… So we are hoping that INEC will do the needful by ensuring that they stop until when the right ballot papers are there."
He added, "I' have learned there is some level of apathy. And that is understandable because some people are worried about the fact that will their vote count given what happened February 25. But mine is only to give a shout out to everyone, especially the Obedients that look. Let's prove that our votes February 2023 was not a fluke.
"Let's come out and vote. Let's come out and exercise our franchise. And for me, I've said it from a theological perspective that for he who knows what is right to do and does not do it, it is called sin. So please exercise your franchise come out and vote. There is still time, you will have beaten your chest to say that I did my own even if someone else does not do the right thing, come out and vote…"
Dr. Patrick Dakum concluded with a message to INEC which read, "Well, my word for INEC is that judgment day is coming. And if you as an INEC official collude and do the wrong thing, your judgment is not only here, your judgment will be in heaven. So remember that your accountability is not only to the electorate, your accountability is to God. And I pray that INEC would do the right thing.
"Because right now, if the people have done their own, their apprehension is INEC ensure that the rightly counted votes are uploaded, and the right results are announced. So it's a call out for them to do the right thing."