Live Updates: Supreme Court Gives Final Verdict On Naira Swap Policy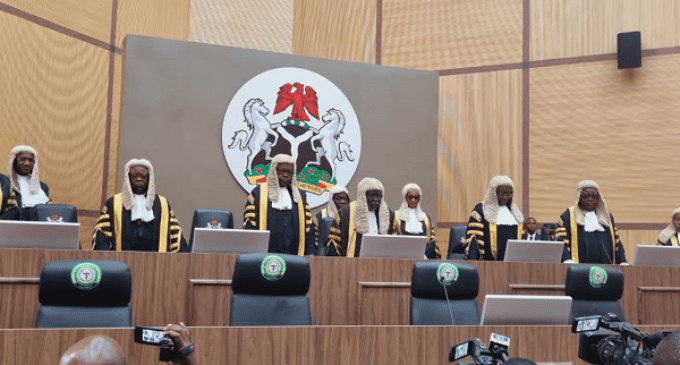 The Supreme Court will today, March 3rd, deliver judgement on the controversial naira redesign and cash swap policy introduced by the Muhammadu Buhari-led administration through the Central Bank of Nigeria (CBN).
Naija News recalls that some state governments filed a suit against the Federal Government over the naira swap policy.
A nine-member panel of the apex court, led by Justice John Okoro in their last hearing scheduled judgment for March 3.
Stay with Naija News as we bring you updates from the Supreme Court proceedings…
---
Central Bank of Nigeria (CBN) has also been directed by the Supreme Court to keep the old N200, N500, and N1,000 notes in circulation till December 31, 2023.
---
The Muhammadu Buhari-led Federal Government's cashless and Naira re-design policy has been nullified by the Supreme Court. Naija News reports that the apex court on Friday declared the naira redesign policy was an affront to the 1999 Constitution of the country.
---
The Supreme Court, on Friday, dismissed the preliminary objection the Federal Government filed to challenge its jurisdiction to hear the suit that 16 states filed to challenge the ban on use of old N200, N500 and N1000 banknotes as legal tenders in the country.
---
The Supreme Court has moved judgement on the CBN's cash policy to 10 am today.
Naija News learned that a court official announced the shift in time to Nigerians who are already situated inside the apex court to hear the judgement
The official was, however, silent on the reason for the shift of the ruling from the 9 am usual sitting time of the court.