Naira Scarcity: Latest CBN News, Update On Naira Notes For Feb. 21, 2023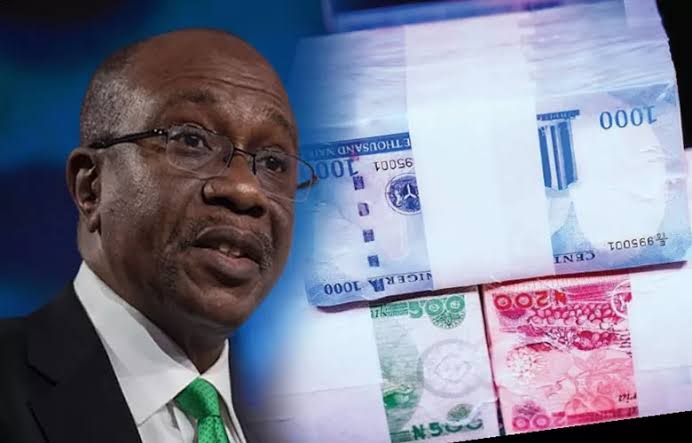 As the controversy associated with the new naira notes rages on, Naija News brings you the latest update on the controversial policy of the Central Bank of Nigeria (CBN).
Senior Advocate of Nigeria and human rights activist Femi Falana has given the Central Bank of Nigeria (CBN) seven days to explain how the bank distributed the new naira notes.
According to the CBN, which has stated that it printed enough brand-new N200, N500, and N1,000 notes to go around, politicians are to blame for hoarding the new notes.
Hence, Falana wants to know the quantity of the new naira notes that the CBN distributed to commercial banks around the country.
He also demanded that the CBN should provide a list of customers who had withdrawn amounts greater than the N100,000 cap allowed by the central bank.
The SAN made these demands through a letter addressed to the CBN, dated February 16, 2023, and signed by Femi Adedeji, ESQ of Falana Chambers.
The Association of Senior Staff of Banks, Insurance and Financial Institutions (ASSBIFI) have asked banks to resume operations from Monday, February 20, 2023.
Naija News earlier reported that the association had directed all bank workers to stay away from work as more bank branches come under attack by hoodlums across the country owing to the current Naira scarcity.
However, in a press statement released on Sunday evening, the President of the association, Olusoji Oluwole ordered its members to resume immediately, but however, cautioned them, without further instruction, to shut their doors and gates against customers whenever their lives are under threat.
"Following the recent unwarranted attacks on members of ASSBIFI, other bank workers, and the destruction of several branches across various states, we were forced to issue a stay-at-home order to our members to safeguard their lives, and properties of their various organisations," he said.
Former Nigerian lawmaker, Shehu Sani, has called out the Governor of Ondo State, Rotimi Akeredolu, over his reaction to the Naira redesign policy by the Central Bank of Nigeria (CBN).
Sani who represented the Kaduna central district at the 8th Assembly wondered why the South-West governor and chieftain of the All Progressives Congress (APC) did not write a long letter when terrorists attacked his state last year and massacred worshippers.
Naija News recalls that some daring terrorists stormed a Catholic church in the city of Owo in Ondo State on the 5th of June 2022, and killed at least 40 people.
Recently, Governor Akeredolu was outspoken over the implementation of the new monetary policy by the Muhammadu Buhari administration.