Naira Scarcity: Bank Workers Table Fresh Request Before CBN Over 1000, 500 Old Naira Notes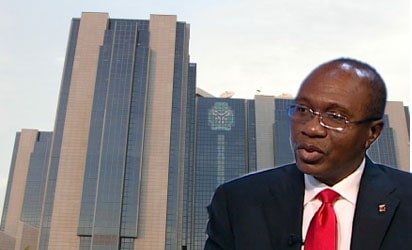 The President of the Association of Senior Staff of Banks, Insurance and Financial Institutions (ASSBIFI), Olusoji Oluwole, has called on the Central Bank of Nigeria (CBN) to clarify instructions on the deposit of old naira notes.
Naija News recalls that the CBN had allegedly directed commercial banks to assist in collecting the old N500 and N1,000 notes from Nigerians, adding that the financial institutions were only allowed to accept a maximum deposit of N500,000 from each customer.
But in a surprising u-turn, the apex bank denied directing banks to collect the old notes from members of the public.
However, reports still emerged claiming that commercial banks began collecting the old N500 and N1,000 naira notes from their customers.
Speaking in an interview with NAN on Sunday, ASSBIFI president, Olusoji Oluwole, asked the CBN to clarify whether banks are to receive old notes to avoid problems.
He said: "The CBN needs to provide clarity because some banks are receiving, some are not receiving, and these are the things that could cause problems if they do not come out clearly and say, this is what is expected of everybody.
"By the pronouncement of the CBN governor, the validity of the old currency ended on Feb. 17. So, are people still going to be able to pay in for the next 60 days just as the N200? Are they going to be allowed to pay in through the rest of the week? Will it end on Saturday?
"Those are the things they need to come out with, clearly and publish it; put it on their website, Twitter because normally, CBN issues notices and circulars."