POS Vendor Attacked For Charging 4K For 10k Withdrawal (Video)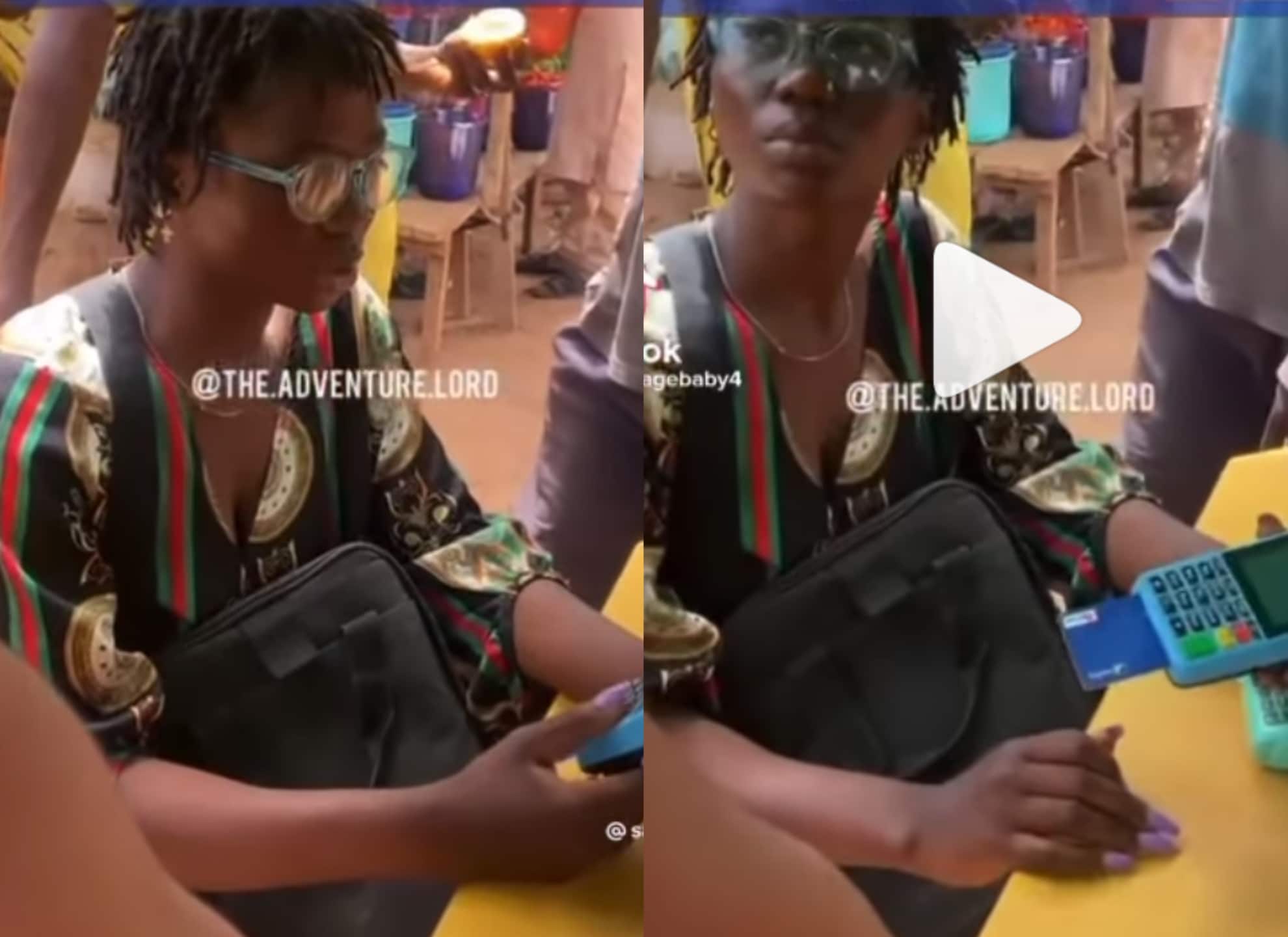 A video showing the moment a group of angry Nigerians attacked and dismantled the stand of a Point of Sale (POS) vendor for charging exorbitantly has surfaced on social media.
Naija News reports that transaction charges in most POS points across the country have jumped to 400 per cent following the Central Bank of Nigeria's naira redesign policy that has brought about the scarcity of new notes.
The impact of the CBN policy has led many frustrated Nigerians to be dependent on these vendors to receive cash and make payments.
In the video that surfaced, the vendor who was surrounded by aggrieved Nigerians escaped being beaten after charging four thousand Naira for a ten thousand transaction.
Nigerians could be seen vandalizing the POS stand afterwards to express their anger.
Watch the video below
CBN Threatens To Take Action Against PoS Operators 
Meanwhile, the Central Bank of Nigeria (CBN) on Tuesday threatened to clamp down on Point of Sale operators taking advantage of Nigerians following the scarcity of newly printed naira notes in the country.
The apex bank described the PoS operators exploiting Nigerians as fifth columnists and vowed to arrest and prosecute operators found guilty of such acts.
The Director of the Governor's Department of CBN, Joseph Omayuku while addressing newsmen in Yenagoa, Bayelsa State said the sharp practices were discovered after reviews of the implementation of the policy.
Omayuku accused PoS operators of selling naira notes for naira notes to Nigerians amidst the rejection of online payments by some business operators.