Ronald Koeman Believes Cody Gakpo Joined Liverpool Too Early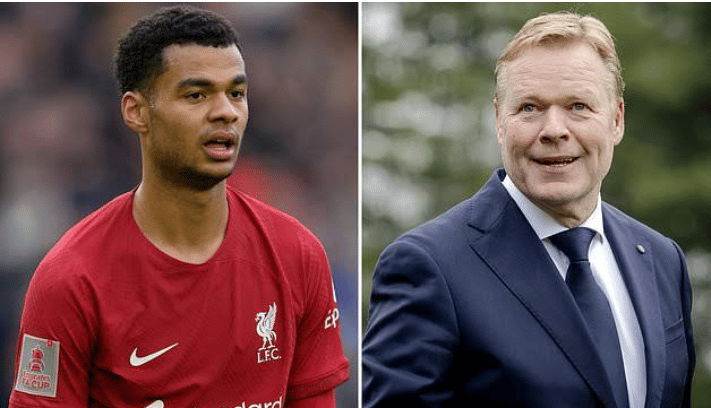 The Netherlands' new head coach, Ronald Koeman, believes Cody Gakpo may have joined Liverpool too soon and is having a hard time adjusting to life with a struggling squad.
Cody Gakpo who is currently 23 years old helped the Netherlands reach the quarterfinals of the 2022 World Cup in Qatar by scoring three goals in five games.
He moved to Liverpool in January from PSV Eindhoven but has yet to score in six games.
In reaction to Cody Gakpo's performance at Anfield, Koeman said: "He has ended up in a team that is not doing well.
"If you don't score or you're not important and you don't win any matches, it's very difficult, especially for a young player.
"If that was someone aged 28, with experience, it would be different."
Gakpo formerly competed for PSV in the Eredivisie this season, where he appeared in 14 games and recorded nine goals and 12 assists.
Currently, in charge of the Netherlands for a second time, former Everton manager Koeman said that young Dutch players making the step to higher-level divisions may find it difficult to acclimate.
On a YouTube show hosted by former footballer Andy van der Meyde, Ronald Koeman said that the "level in England is higher than in the Netherlands" which is making it difficult for Dutch youngsters to do well in the Premier League.
"But they are also young boys, aren't they? Like [Ryan] Gravenberch going to Bayern [Munich] and not playing. Then that is difficult", the coach added.