Nigeria, Egypt Sign Agreement To Boost Trade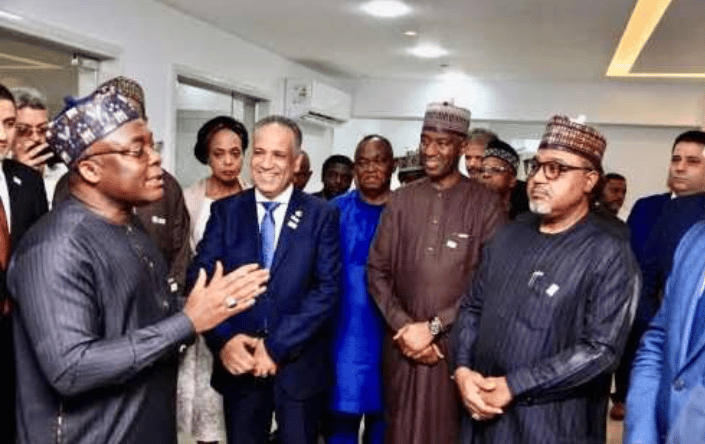 The Nigerian government and the Egyptian government have signed a Memorandum of Understanding to boost trade relations between the two African countries.
Nigeria, represented by the Federal Competition and Consumer Protection Commission (FCCPC), and Egypt, represented by the Egyptian Competition Authority (ECA) signed the MOU in Cairo on Thursday.
Nigerian delegations at the event included the Ambassador of Nigeria to Egypt, Ambassador Nura Rimi, and the executive vice chairman of the FCCPC, Babatunde Irukera.
The negotiations between the FCCPC and the ECA about ways to strengthen competition law and policy within their respective agencies started in 2019.
According to the management of the Nigerian agency, the FCCPC's primary responsibilities include safeguarding consumers and fostering fair competition in Nigeria. All actions, conduct, and business dealings within Nigeria are covered by the FCCPC.
"In this regard, the FCCPC and ECA have solidified their engagements in a Memorandum of Understanding", a statement from the FCCPC read.
"Considering that both countries are part of the largest economies in Africa, and the mutuality of both agencies' objectives and mandates, the FCCPC and ECA on Tuesday, January 31, 2023, at the Egyptian Competition Authority's Headquarters in Cairo, Egypt, executed the MoU. Both agencies recognize and acknowledge the purpose, and benefits this collaboration portends – strengthen economies and promote shared prosperity."
To ensure that consumers and businesses receive the protection and benefits that naturally accompany the increased economic growth this engagement fosters, the agreement recognizes critical issues that aim to advance both agencies' engagements through coordinated research, capacity building, and information and experience sharing.
In his address, Irukera said: "Signing this MoU today is an end somehow as it concludes the significant work of engagement, negotiation, and modification. By the same token, it marks the formal beginning of a framework and platform to increase trade between our countries, promote market fairness and ensure our continent progresses from the standpoints of choices for consumers, market-entry, and stability."
The Ambassador of Nigeria to Egypt, added, "The MoU and its scope presents a very important starting point, and key competition regulators like the FCCPC and the ECA are vital to market entry and stability. This MoU is an indication of both agencies' mutual commitments to promote trade and fairness."
While the chairman of the Egyptian Competition Authority, Dr. Momtaz Mahmoud, welcomed the distinguished guests and highlighted the close relationship and cooperation with the FCCPC.
He noted that this relationship and cooperation portends increased integration and cooperative regulatory action among African countries. This interaction between the two organizations led to the MoU.
Mahmoud went on to say that the partnership would look at how well competition laws worked across national boundaries in both nations as well as on the continent.