Pounds To Naira Black Market Exchange Rate Today 31 January 2023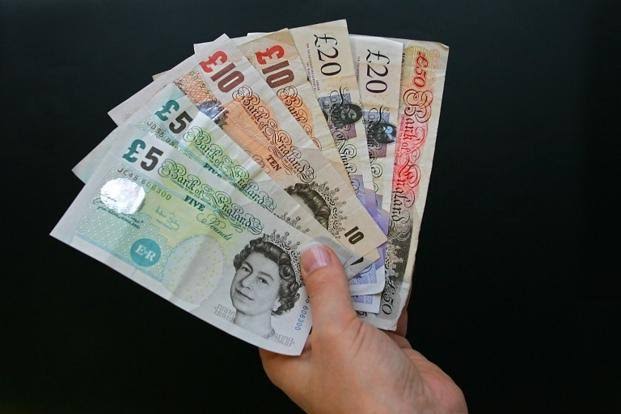 What is the Pounds to Naira Exchange rate at the black market also known as the parallel market (Aboki fx)? See the black market Pounds to Naira exchange rate for 30th January, below. You can swap your pounds for Naira at these rates.
How much is a pounds to naira today in the black market?
Pounds to naira exchange rate today black market (Aboki dollar rate):
The exchange rate for a Pound to naira at Lagos Parallel Market (Black Market) players buy a pound for N930 and sell at N945 on Monday 30th January 2023, according to sources at Bureau De Change (BDC).
Please note that the Central Bank of Nigeria (CBN) does not recognize the parallel market (black market), as it has directed individuals who want to engage in Forex to approach their respective banks.
Pounds to Naira Black Market Rate Today
| | |
| --- | --- |
| Pound to Naira (USD to NGN) | Black Market Exchange Rate Today |
| Buying Rate | N930 |
| Selling Rate | N945 |
Please note that the rates you buy or sell forex may be different from what is captured in this article because prices vary.
The Controller of the Ports & Terminal Multipurpose Limited Command of the Nigeria Customs Service on Tuesday disclosed that the importation of vehicles in 2022 was reduced by 40 per cent due to the introduction of Vehicles Identification Number for clearing.
The Acting Assistant Comptroller General, Suleiman Bomai revealed this while addressing newsmen on Tuesday.
Bomai speaking on the activities of the command in 2022, said it generated N229bn as revenue into the Federal government's coffers in 2022.
He said that the figure represented 96 per cent of the revenue target of N238bn set for the command for the period under review.
According to Bomai, the revenue generated was N5bn higher than the N224bn revenue collected in the corresponding period of 2021.
He said, "There was a drop in 2022; there was a drop of almost 40 per cent of roll-on-roll-off importation. The shipping lines can also confirm that there was a drop but despite the drop, look at the revenue we got."
He reiterated that some government policies such as the VIN affected automobile importation into through command within the year under review.
Bomai further stated, "In the year under review about 80 per cent of the cargoes handled in the terminal were vehicles. As a customs command, we employed dialogue with our strategic stakeholders on the need to understand the basis of VIN valuation and engaged them severally to solicit their cooperation.
"We also strengthened our relationship with our strategic partners who are sister government agencies in the port. Our robust interface with private sector stakeholders and government agencies is ongoing in 2023 and beyond in line with our extant standard operating procedures. It is important to state that implementation of all government policies and directives is ongoing with an increasing degree of compliance being recorded so far."