N650 Petrol: PENGASSAN Set To Clampdown On Oil Marketers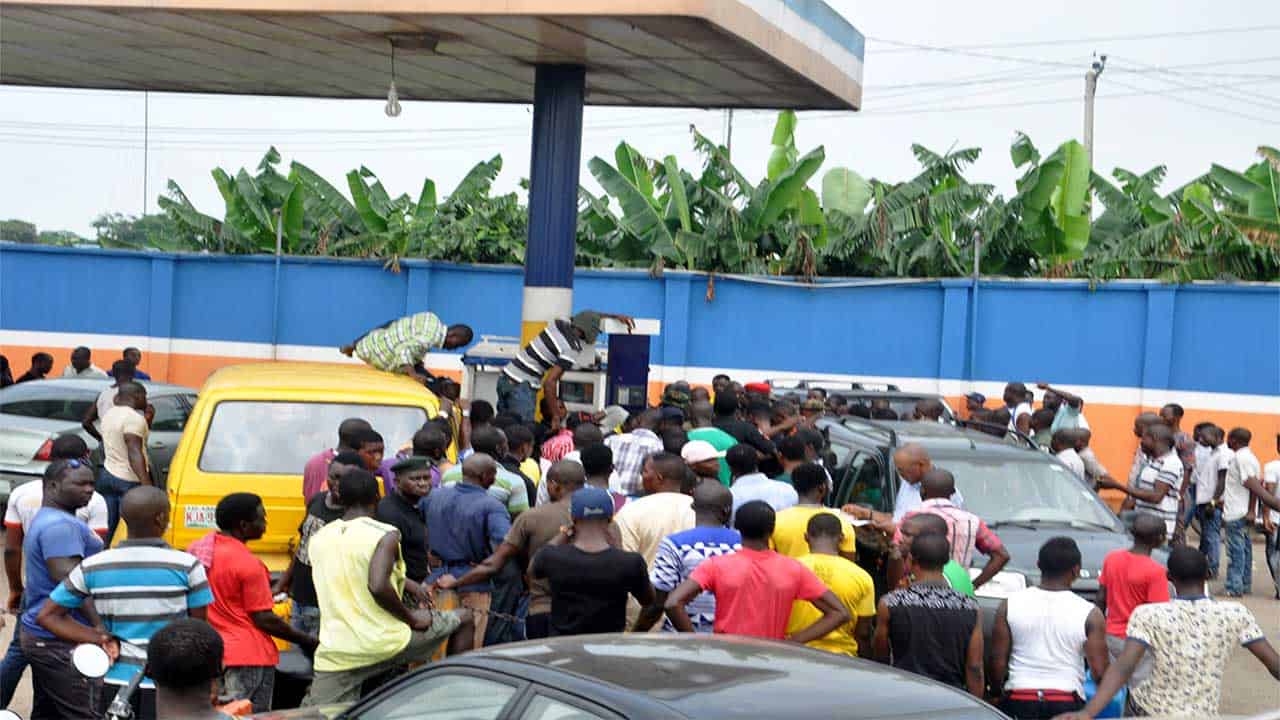 The Petroleum and Natural Gas Senior Staff Association of Nigeria (PENGASSAN) is set to clamp down on oil marketers over the sale of the price of Premium Motor Spirit, popularly called petrol as high as N650/litre in some locations.
Naija News reports that the association stated this in a statement on Monday jointly signed by its President, Festus Osifo, and Secretary, Lumumba Okugbawa.
PENGASSAN stated that it had been following up with its members at the Nigerian National Petroleum Company Limited (NNPC) who were responsible for assigning the products to marketers.
It said it was also following up with its members from the Nigerian Midstream and Downstream Petroleum Regulatory Authority (NMDPRA) in various depots and terminals, responsible for issuing cargo clearance, monitoring compliance, routing inspection, metering calibration/maintenance, accurate delivery to trucks, record keeping, etc, on the need to carry out their functions expeditiously.
The statement reads: "While we understand that the parameters imputed into the old PPPRA and now NMDPRA template has since changed because of some economic vagaries such as exchange rate fluctuation, vessel hiring cost and cost of diesel, among others, there is no sufficient justification for petrol to be selling for such highly inflated price, thereby subjecting the masses to further difficulties.
"Even though we have some good marketers who tend to play by the rules, others who are overbearing have deployed methods of creating artificial scarcities in other to hike the price of the product uncontrollably, as the prices of the product now sell between N185 to N650 depending on your location and outlet."
The union stated that from data available to PENGASSAN from its members, there were over 30 days of PMS sufficiency across the country, hence there was no basis for the current scarcity and hardship that Nigerians were being subjected to.
It added: "We hereby call on the management of NMDPRA to compel all marketers and retailers to make the products available at the approved price.
"They should immediately mobilize all their staff in various locations across the country to monitor compliance and anyone found wanting, should have their license revoked to serve as a deterrent.
"Should this collusion go on unchecked, we will not hesitate to partner with other stakeholders in ensuring that Nigerians are not further exploited. A stitch in time saves nine."
The association, therefore, empathized with Nigerians on the hardship currently faced with the scarcity and drastic hike in the price of PMS.