2023: Despite Suffering Huge Loss, Sabinus Mocks Tinubu And 'Cashtivist' (Video)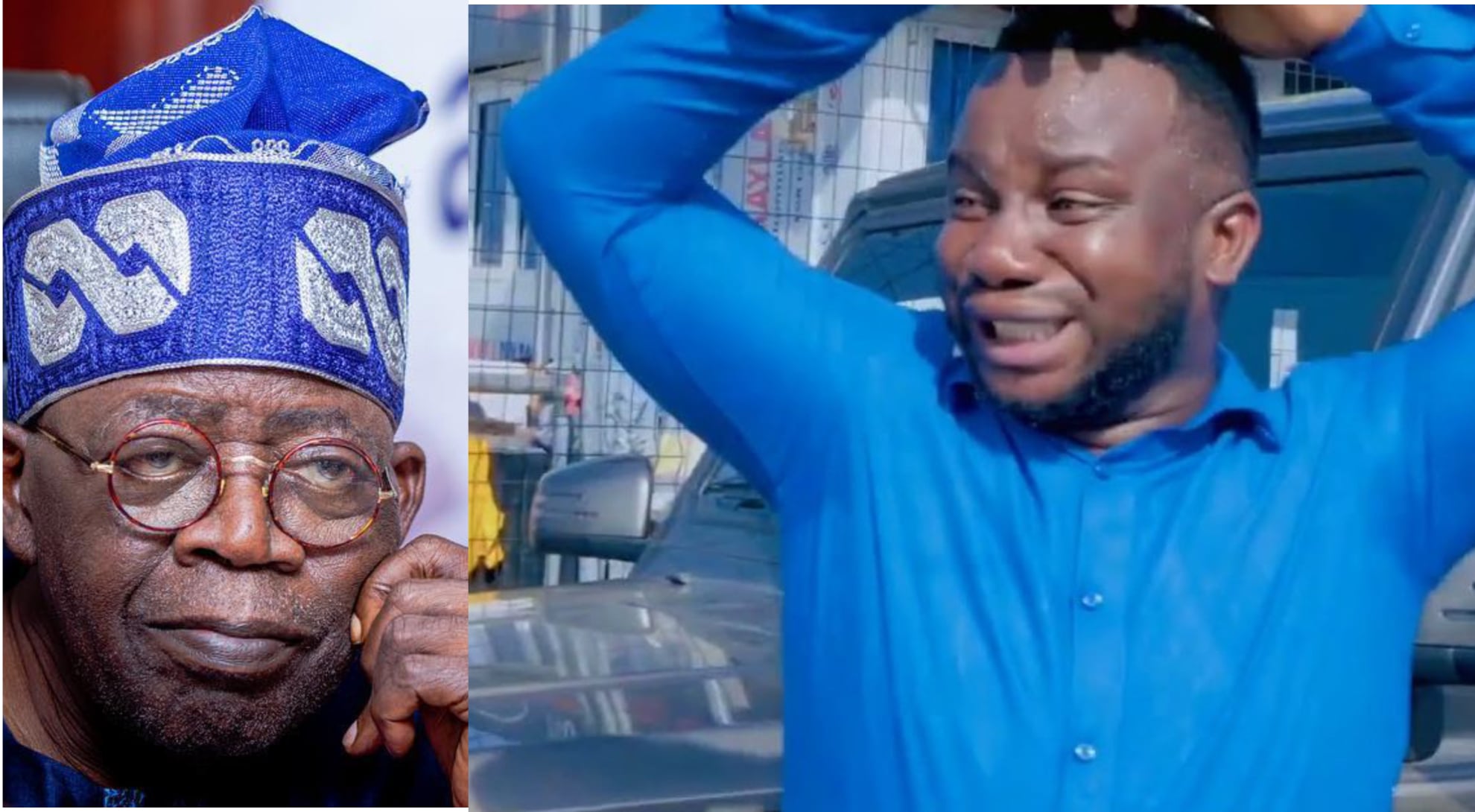 Nigerian skitmaker, Chukwuemeka Emmanuel, popularly known as Sabinus, has again made a mockery of the All Progressives Congress (APC) presidential candidate, Bola Tinubu.
Naija News reports that this comes barely a few months after losing thousands of followers on social media following a caricature version of Tinubu in various instances.
The comic act angered supporters of the APC presidential flag bearer resulting in a mass unfollowing.
Amidst the loss, the content creator, during a recent show in Port Harcourt, slammed Tinubu over his health and those supporting him because of money.
Sharing his encounter with social media troll, Sabinus said he felt sad after a troll insulted him and he decided to send a DM to know if he had offended the man.
After realizing the man had earlier asked him for money, he decided to transfer money to him and the troll immediately had a change of mind as he started defending him from those insulting him in the comment section.
According to him, there are some people being paid to admit that the former Governor of Lagos State is still young despite the alleged health condition.
He added that some people supporting the Labour Party (LP) flagbearer, Peter Obi, might also be influenced on election day due to vote buying.