2023 Presidency: I Have Identified Revenue Sources, Hidden, Not Used By Buhari's Gov't – Sowore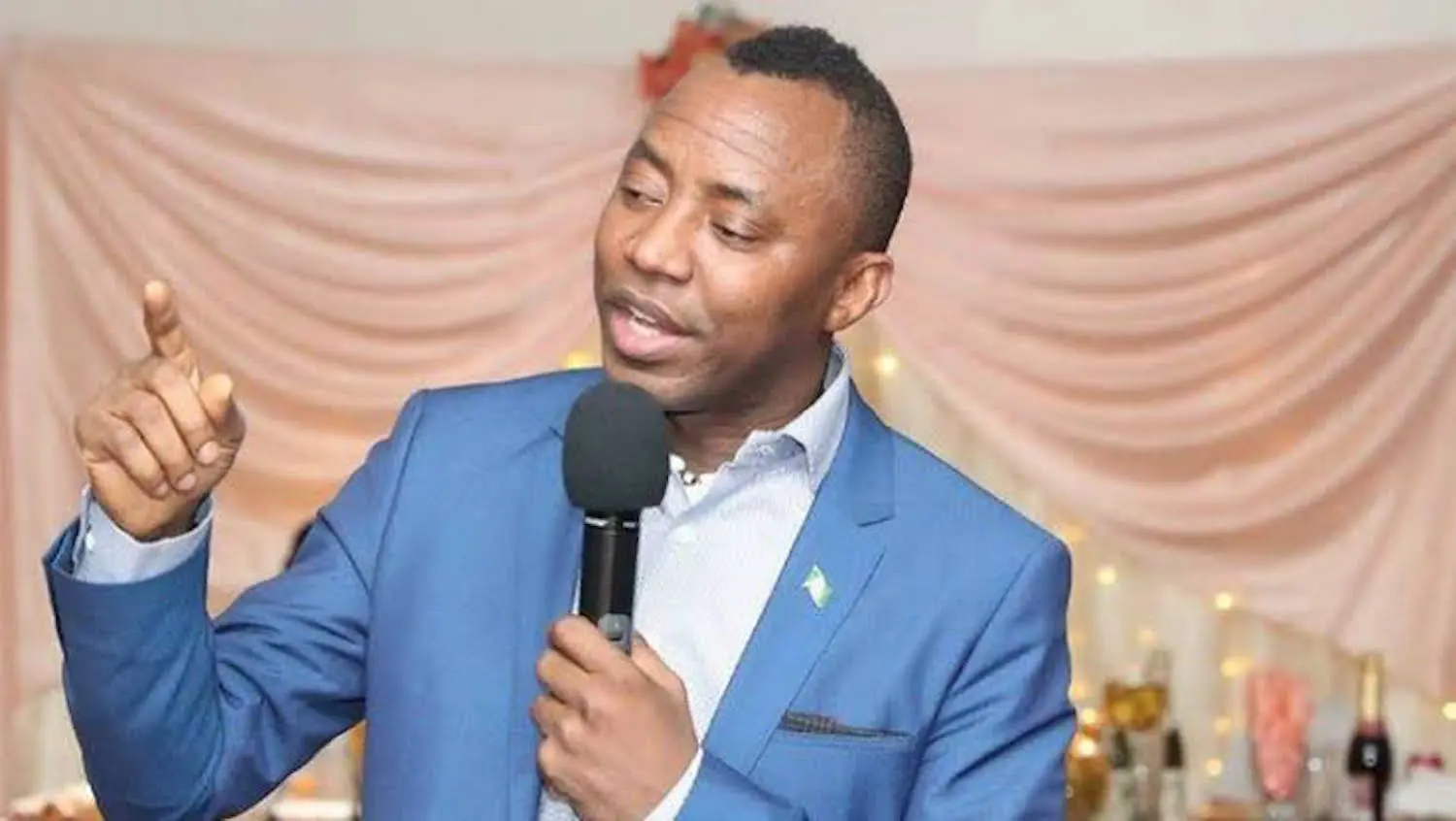 The 2023 presidential candidate of the African Action Congress (AAC), Omoyele Sowore, has boasted of discovering several revenue resources that have been hidden or not exploited by the previous and incumbent governments.
The presidential hopeful said this on Thursday, January 5, while appearing live on Arise TV Morning Show programme, Naija News reports.
Speaking at the interactive session, Sowore lamented the spate of borrowing by the incumbent administration headed by President Muhammadu Buhari.
According to him, Nigeria under Buhari has continued to sink economically because of its high debt profile while it keeps borrowing more, thereby continually impoverishing the citizens.
Sowore said it was more unfortunate that Nigeria was borrowing not to Gross Domestic Product (GDP) ratio but to revenue ratio. He observed that many revenue-generated agencies were not remitting anything to the federal government's purse.
The AAC presidential candidate said that it was unfortunate that Buhari had borrowed Nigeria back to the stone age while multiple sources of revenue had either been hidden or not been harnessed properly.
He boasts that if elected as Nigeria's next president come February 25, he will pause debt servicing until he first audits the country's debts.
Sowore said: "As the President, I'm going to pause the payment of debt until I audit the debt. That is what I will do first and foremost when I'm sworn in. I'm not repaying any debt until the audits are properly done because we need the money to fix the country.
"Buhari has borrowed Nigeria back to the stone age and everybody has agreed on that but our problem is not a debt to GDP (Gross Domestic Product) ratio, our problem is debt to revenue ratio, and we will aggressively increase revenue.
"I have identified several revenue sources that are either being hidden or not being harnessed the way they should be. I have identified taxes that are being owed to the Nigerian state that are up to $4.5 billion by oil companies. I have identified about N11 trillion revenue generated agencies that are not remitted to the federal government purse."
He added: "We have identified money that could come from the NLNG, which is over $5 billion that is not remitted directly to the federal government; it is remitted through the NNPC and the NNPC just held the money. I have identified several other products that can get into the international markets.
"There is money in Stamp Duty, although I don't think it is up to N89 trillion there is a sizable amount of money there. I have confirmed this with agencies that are involved in financial investigations, but it is hanging around with banks that are connected with the Central Bank of Nigeria governor."