Falana To FG – Avoid Another Outbreak Of Covid-19, Impose Mandatory Tests On Travelers Coming From China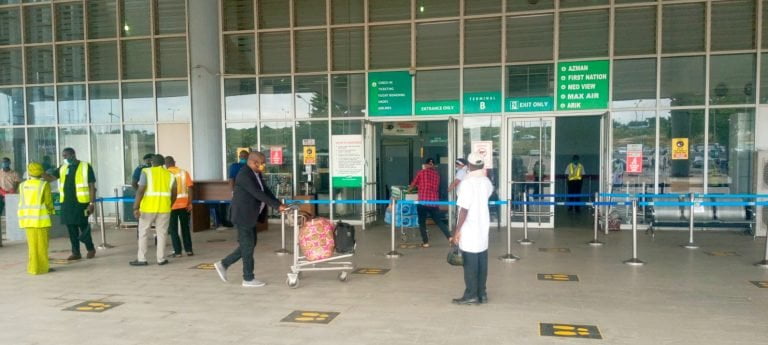 A call has gone out to the Federal Government to take preventive measures to avoid another outbreak of the deadly Covid-19 virus in the country.
This is a sequel to a report that there has been a surge again in Covid-19 incidences in China.
Naija News reports that human rights lawyer, Femi Falana (SAN), in a statement on Sunday said it was better for the federal government to impose mandatory Covid-19 tests on travellers coming to Nigeria from China now or face the consequences of a possible second outbreak.
He said it was rather necessary for prompt actions to be taken because the "rickety" state of Nigeria's health care delivery makes it a matter of urgency to prevent another outbreak of the infection.
It was learnt that Falana's call for the restriction followed reports that about 50% of passengers on two flights arriving in Milan, Italy from China on December 28, 2022, reportedly tested positive for COVID-19.
A development which led Italy to immediately impose travel restrictions on travellers arriving from China.
However, it was gathered that in the midst of the new development, the federal government has said it wasn't necessary yet to impose restrictions on travellers arriving from China.
But Falana in the statement submitted that it was better to take preventive measures as other nations are doing now to avoid the consequences of another outbreak, especially in the wake of China's recent easing of restrictions.
The rights lawyer maintained that "It is public knowledge that there has been a COVID-19 surge in China in the last few weeks.
"The Chinese authorities have been reporting about 5,000 cases a day. Some analysts have said that the crisis has been underreported by the Chinese government.
"The development has compelled many countries to impose restrictions on passengers arriving from China. As usual, the federal government has not adopted any measure to prevent the spread of the dangerous disease through travellers arriving in Nigeria from China.
"In view of the rickety health care delivery system in the country, the federal government should, as a matter of urgency, make it mandatory for passengers arriving in Nigeria from China to produce a negative COVID-19 test taken not more than two days prior to departure.
"A stitch in time saves nine, as they say. The government should not wait until the nation's healthcare is overwhelmed by the pandemic before taking the necessary scientific steps to prevent another upsurge of coronavirus infection."