Times Are Hard, APC Has Run Nigeria Into A Malfunction – Atiku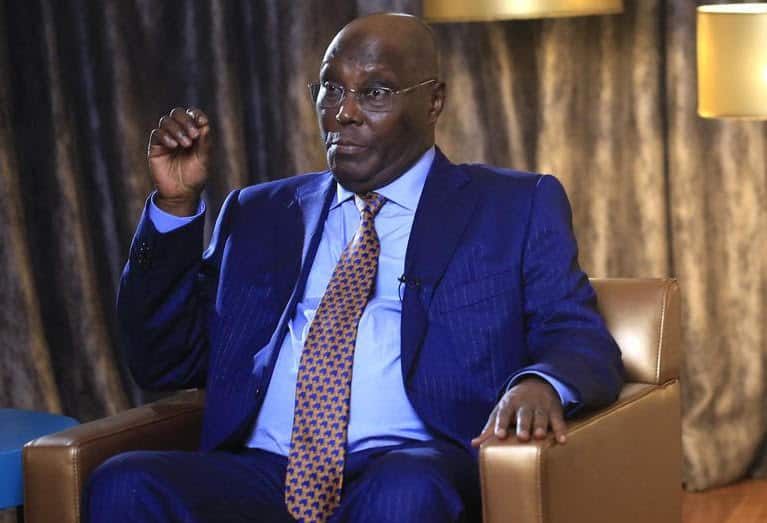 The 2023 presidential candidate of the Peoples Democratic Party (PDP), Atiku Abubakar has accused the All Progressives Congress (APC) of damaging Nigeria's economy.
The former Vice President said the ruling APC has plunged many citizens of the country into multi-dimensional poverty.
He added that the only way out of the situation is to ensure the APC does not return to power in 2023 as the forthcoming election is recovering Nigeria.
According to him, the APC would not want to relinquish power easily but Nigerians must take a stand for what is right and vote for a better alternative.
Atiku made the submission in a statement on Sunday in which he also called for generous acts of giving in the spirit of Christmas, urging Nigerians to emulate the teachings of Jesus Christ.
The statement reads in part: "But this is one Christmas like none other. The times are hard and no thanks to the ruling APC that has run our economy to a malfunction.
"And that is where the message of Christ becomes relevant as always. The despondency of this time, and the uncertainties that come with it, requires of us to organise ourselves, establish the truth and advocate for what is right.
"The APC has made more Nigerians to live in multi-dimensional poverty – that's the truth. Nigerians must make sure that the APC is never allowed to return to power in 2023. That is a just cause.
"To defeat the APC and Recover Nigeria will require that we organize ourselves under the banner of the Peoples Democratic Party.
"The election next year is a contest between truth and falsehood. I cannot thank you enough for your choice to stand at the right side.
"I will admonish that you continue to work hard. Our opponents in this election won't let go easily. When we apply the teachings of Christ to remain steadfast on the right cause, we shall overcome. Nigeria shall overcome!"