DSS Keeps Mum On Arrest Of Two Suspected Terrorists In Abuja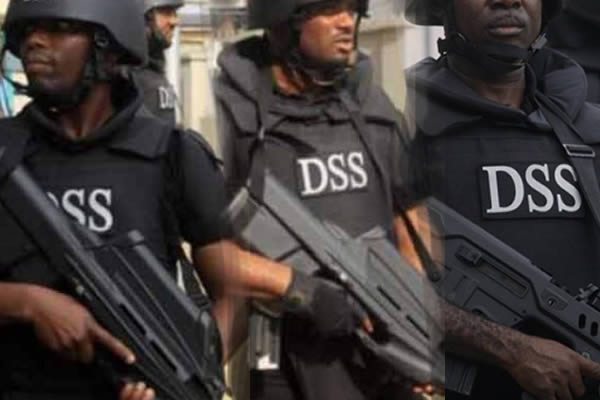 The Department of State Services (DSS) has yet to reveal more details to the public about the reported arrest of two suspected terrorists in Trademore Estate in the Lugbe area of the Federal Capital Territory, Abuja, on Monday.
Naija News earlier reported that DSS operatives and some United States soldiers stormed the estate a day after the United States and the United Kingdom issued terror alerts over the possibility of attacks in the nation's capital.
In a chat with reporters on Wednesday, the Chairman of the estate, Adewale Adenaike, said the DSS and the US soldiers stormed the residential area to carry out the sting operation.
Adenaike said the security operatives failed to inform the community leadership about the sting operation and closed down the estate gates to stop vehicular movements.
The chairman said he later found out that the DSS officers and the US soldiers came to arrest two residents of the estate who are alleged to be involved in terrorist activities.
Adenaike said the officers arrested the suspects who are said to be siblings in a boys' quarters section of a duplex occupied by a family in the estate.
Speaking on the condition of anonymity, a resident told reporters that residents of the estate were practically held hostage during the operation.
Also, a message on the estate's Whatsapp platform urged residents to be vigilant and ensure they know their neighbours.
As of the time of filing this report, DSS spokesperson, Peter Afunanya, has yet to respond to the matter.