Nigerians React As Clip Showing What Peter Obi's Son Does For A Living In America Surfaces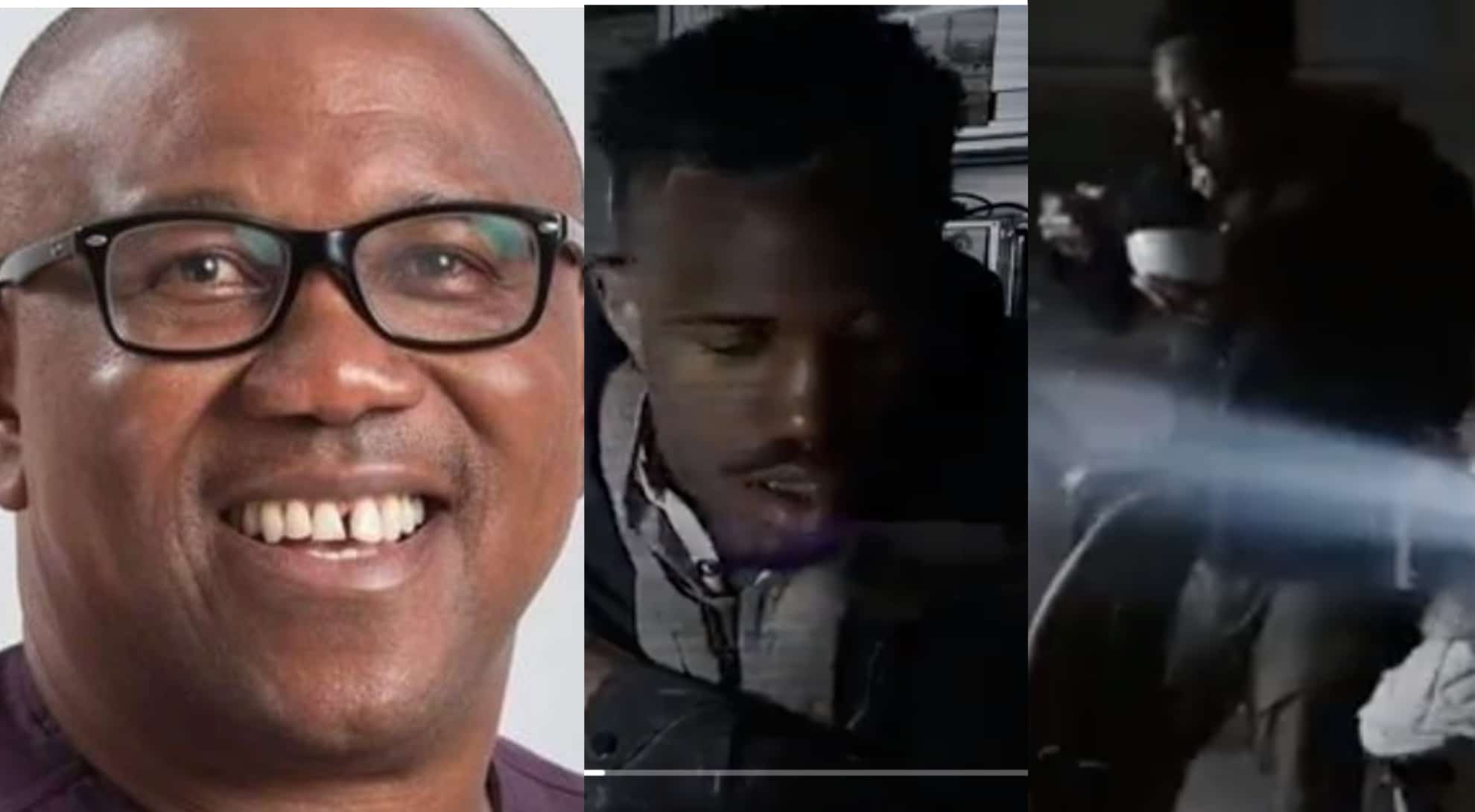 An acting clip of the son of presidential candidate of the Labour Party (LP), Peter Obi, Gregory Oseloka Obi,  has caused a stir on social media.
This is coming after the spokesman of the All Progressive Congress, (APC) Festus Keyamo (SAN) challenged Peter Obi to urge his son, Oseloka to organize a campaign march in Awka, Anambra state.
Keyamo made this call in a tweet on Saturday while reacting to a video of a campaign march organized by the son the APC presidential candidate, Bola Ahmed Tinubu, Seyi Tinubu.
He wrote, "Lagos Walk organized by @STinubu in a well-organised Lagos State.
"This is an open challenge to Peter Obi to allow his son hold a similar walk in Awka, Anambra State, where he governed for 8 years within the next one week, especially on a Monday, or throw in the towel!"
Reacting to the challenge, tweeps unearthed a clip of what Peter Obi's son, Oseloka does for a living, adding that he has no time participating in such challenges.
In the clip, Oseloka, apparently, a Hollywood actor, was pictured acting in the movie, titled Avenue 5.
The clip has garnered a lot of reactions from Nigerians on social media who commend the politician's son for being independent and pursuing his dreams and not basking in the euphoria of his father's wealth.
chiddybankz wrote: ''Festus was daring  @PeterObi son to organize a rally in anambra on Monday yesterday like being a former Governor's son is a career."
Naijapatriot wrote: "Oh dear. Is there no end to how every attack on Peter Obi means that something stellar about him gets unearthed? APC/PDP must feel like all their guns discharge bullets from the back. Because what is this?"
Mr Venatius wrote: ''How many billionaires have independent kids? This one is only son o. Forget, Peter and Margret no be most people mate. It takes a lot of discipline to raise an only son to be independent.''
Kennyjuan98 wrote: ''Peter Obi really raised a focused, responsible and hard working man as a son unlike agbado man's son that goes around lagos and Abuja packing up strippers here and there.''
Whitefi wrote: ''Peter Obi's son hustling to take care of himself. He never depend on his father's wealth to survive. What a man?''
AniediANI2 wrote: ''@PeterObi taught them contentment and independence in all ramifications. This is so impressive!"
Nominee wrote: ''You've to agree with PO when he said his son is a very busy man and he doesn't have much time with him cos he's focused on his career 24/7. Learnt he's a producer too.''
Chinedu uchechukwu wrote: ''Peter Obi son is an actor , his kids are not waiting for anybody's money, they are making their own''