N1bn Wike Claim: Ayu Reveals Role Of Atiku, Warns Against Dragging His Family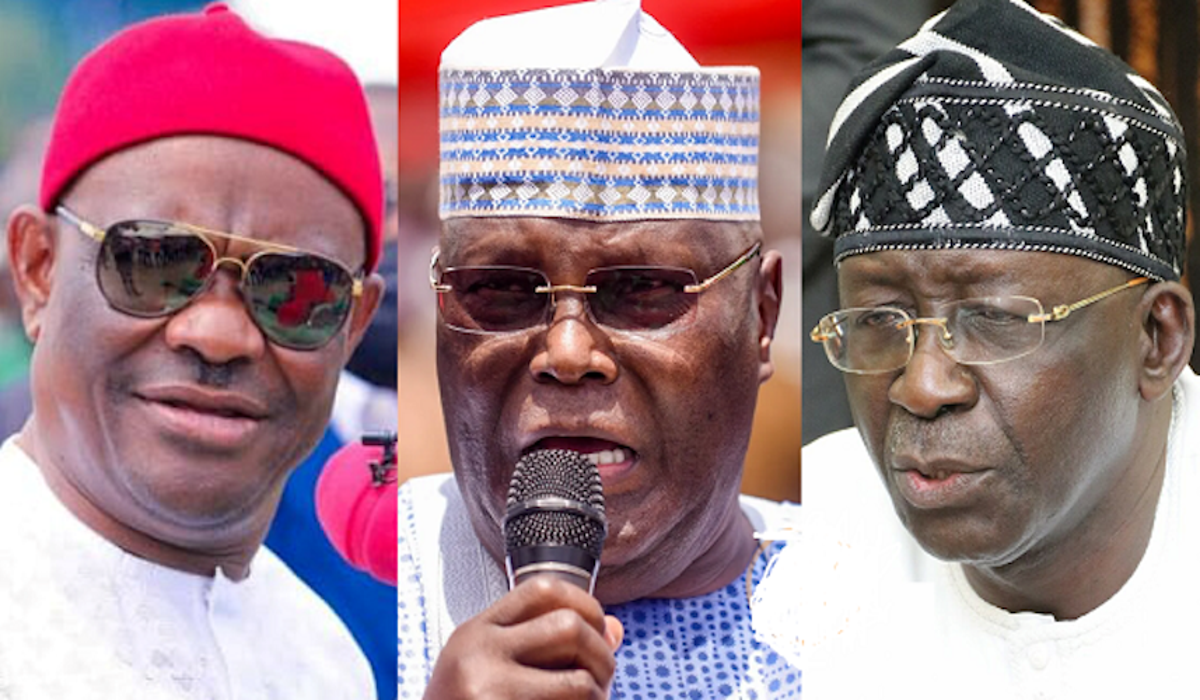 The National Chairman of the Peoples Democratic Party (PDP), Iyorchia Ayu has while debunking allegations of receiving illegal money from party members also revealed more details of what actually transpired.
Rivers State Governor, Nyesom Wike had on Friday during a media chat with journalists, made claims that Ayu received N1bn from a presidential aspirant in Lagos and another N100m from another party source.
Wike first made the allegation on September 23 and reiterated it on Friday, October 14.
However, both allegations were denied in a swift reaction by Ayu.
Speaking on Friday after a meeting with the PDP Board of Trustees (BoT) in Abuja, Ayu denied receiving money in his personal capacity.
He however spilled that due to financial difficulties, former Vice-President and now the PDP presidential candidate, Atiku Abubakar, suggested that the party should take a loan of N1bn from the bank but that after deliberations, the National Working Committee rejected the idea.
He stated, "When we came in and the party had funding difficulties, the current presidential candidate suggested that the party should take a loan of N1bn from a bank. The owner of that bank was also an influential member of this party. He has left the party now.
"When we discussed it with him, we discarded the idea and the party never took any loan or any money from anybody. I, as a person, never collected N1bn from anybody. Any money advanced to the party was declared before the National Working Committee and handed over to the national treasurer of the party."
Stop Attacking My Family
Speaking further, Ayu decried dragging his family into the political exchanges and warned Wike to leave his family out of such discussions.
Naija News recalls Wike had on Friday threatened that if he reveals what he knows about Ayu, even his children will disown him.
Reacting, Ayu said his family be left out totally as he would defend them.
"If not for the love of this party, if we release what we have, Ayu's children will tell him that 'you are no longer our daddy,'" Wike had said.
In response, Ayu stated: "The consistent attacks on my person since the end of the (special) convention on May 31 are deliberate and unfortunate. I have restrained myself from reacting. As the father of the party, I felt that I should encourage reconciliation.
"But where it touches on my personal integrity, of which even my own family members are brought into play, it is incumbent upon me to reply."
"I appeal to such people to desist from trying to malign my character or bringing my family into party affairs."