2023 Presidency: Tinubu Engaging In Anti-party Activity – Amaechi's Ally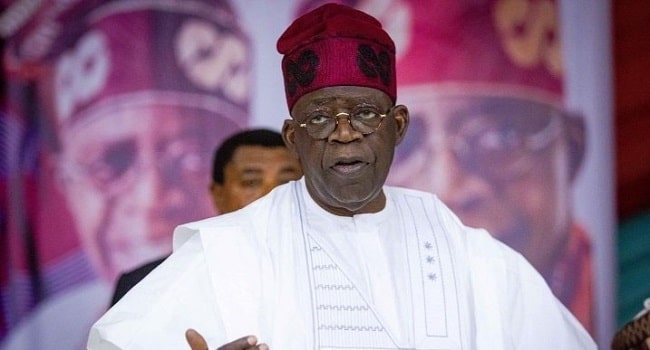 A chieftain of the All Progressives Congress (APC) in Rivers State, Iheanyi Dike, has accused the party's presidential candidate, Bola Tinubu, of anti-party activity.
Dike, an ally of the former Minister of Transportation, Rotimi Ameachi, was reacting to the report of several meetings between Wike, Tinubu and some governors elected on the platform of the ruling party.
This development comes days after the Rivers APC urged President Muhammadu Buhari to call Tinubu and some APC governors to order over their relationship with Wike.
In an interview with The Punch, Dike said Tinubu could be said to be engaging in antiparty activity due to his hobnobbing with Governor Wike, who is a member of the Peoples Democratic Party (PDP).
Dike asked Tinubu to tender an apology to members of the Rivers APC for sending some governors to meet with Wike in Port Harcourt about his presidential ambition.
He asserted that it was unfair for the governors to meet with Wike and return back to their states without bothering to interface or speak with their party members in the state.
He said: "I was present at the stakeholders' meeting; I have said it and I will continue to say that we, the people of Rivers State in the APC, demand an apology from Asiwaju Ahmed Tinubu.
"For him (Tinubu) to come to Rivers State through his handlers and the South-West governors to engage Governor Wike in a meeting is an affront. It is an affront to the Rivers people, and Rivers APC members are not happy.
"This amounts to anti-party activity if no one will caution him; I will say that we are demanding an apology from Ahmed Tinubu, our candidate, and his cohorts to Rivers APC.
"This is because we have the capacity to win here and we have the capacity to defeat the PDP. So why hobnob with Wike? Rivers People have rejected Wike and that is the truth."