Buhari's Wife Attacked For Posting Daughter Inlaw's UK Varsity Graduation Photos Amid ASUU Strike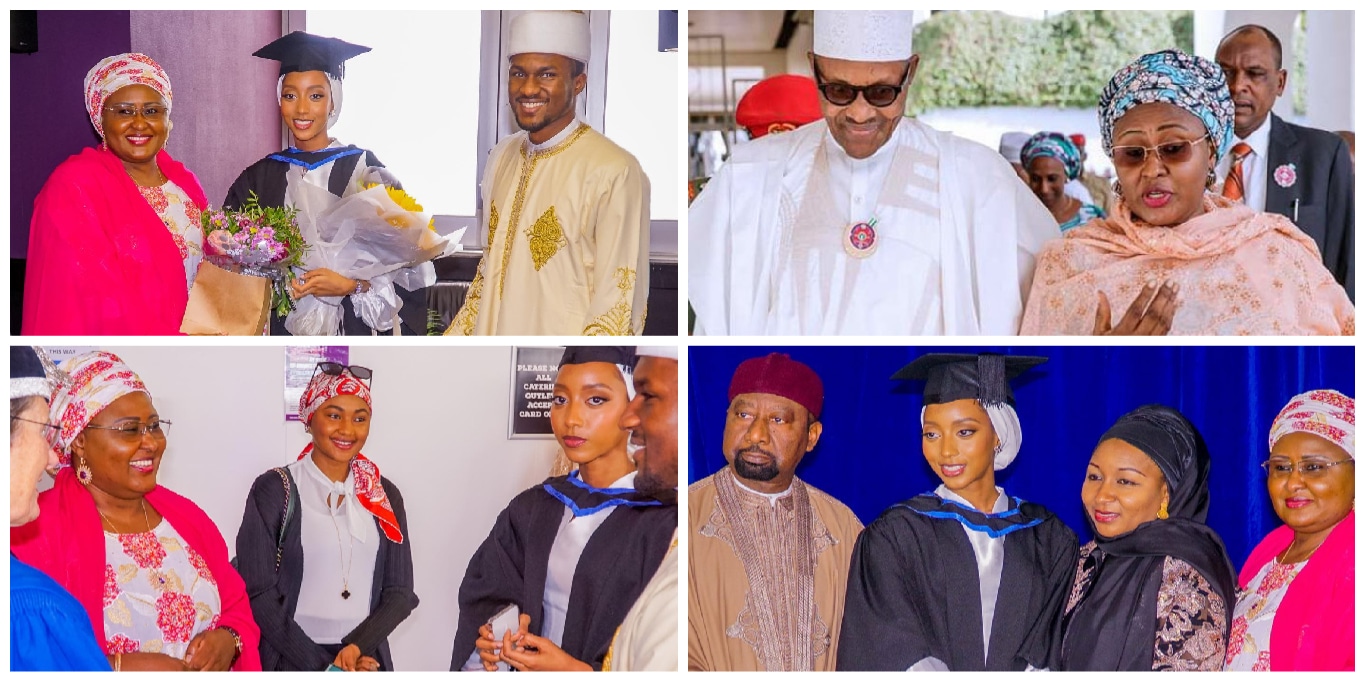 President Muhammadu Buhari's wife, Aisha has come under social media attack for posting her daughter-in-law, Zahra B. Buhari's university graduation photos on the internet.
Naija News understands that the first lady took to her Facebook page on Tuesday to post photos of Zahra's graduation from a university in the United Kingdom.
In her caption, Aisha revealed that Zahra graduated with a First Class Honors in Architectural Science.
"Congratulations to Mrs. Zahra B Buhari on your graduation with First Class Honors in Architectural Science. Wishing you all the best," the first lady captioned as she shared photos from the graduation ceremony on social media.
Zahra is the wife of Buhari's son, Yusuf Muhammadu Buhari. Yusuf married Zahra from Kano State in August 2021.
She is the 2nd daughter of the Emir of Bichi, Nasiru Ado Bayero.
See more photos below: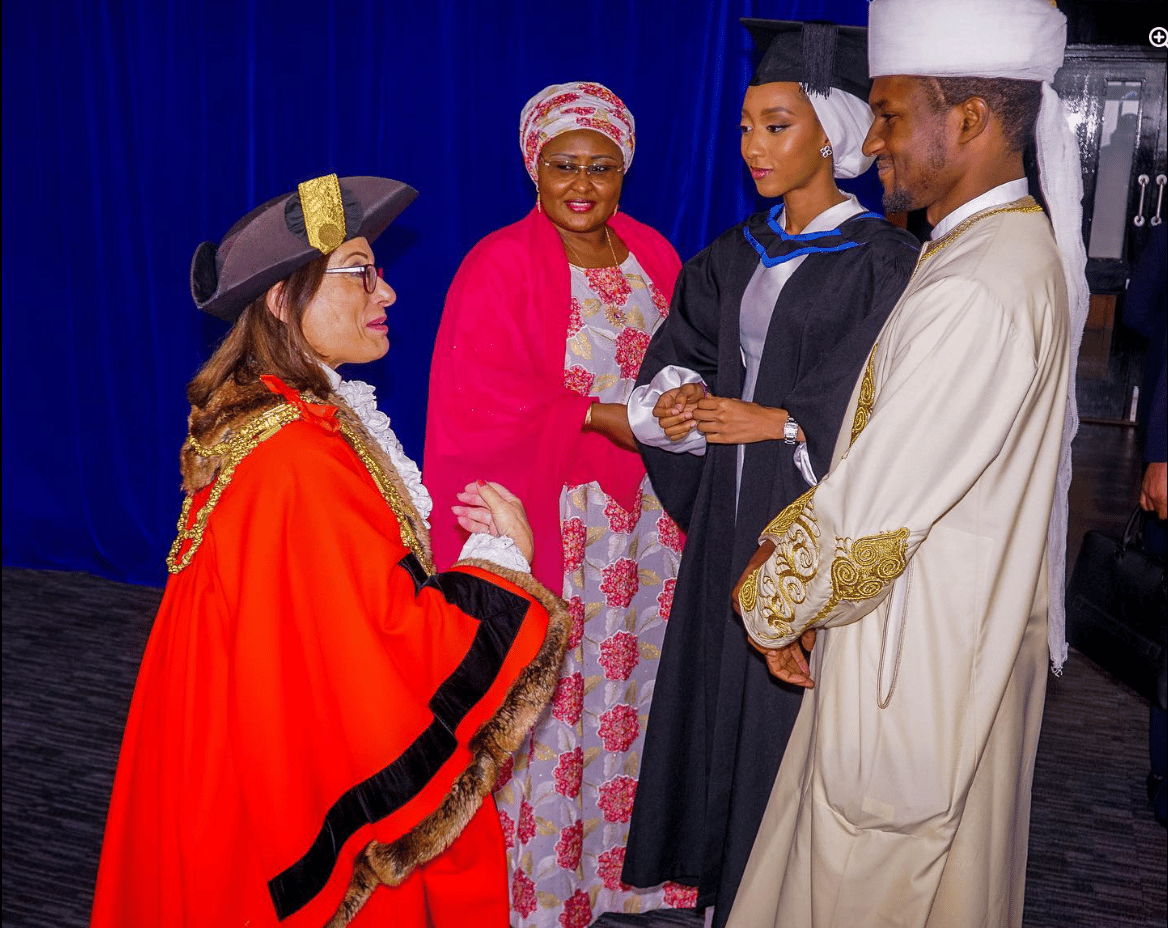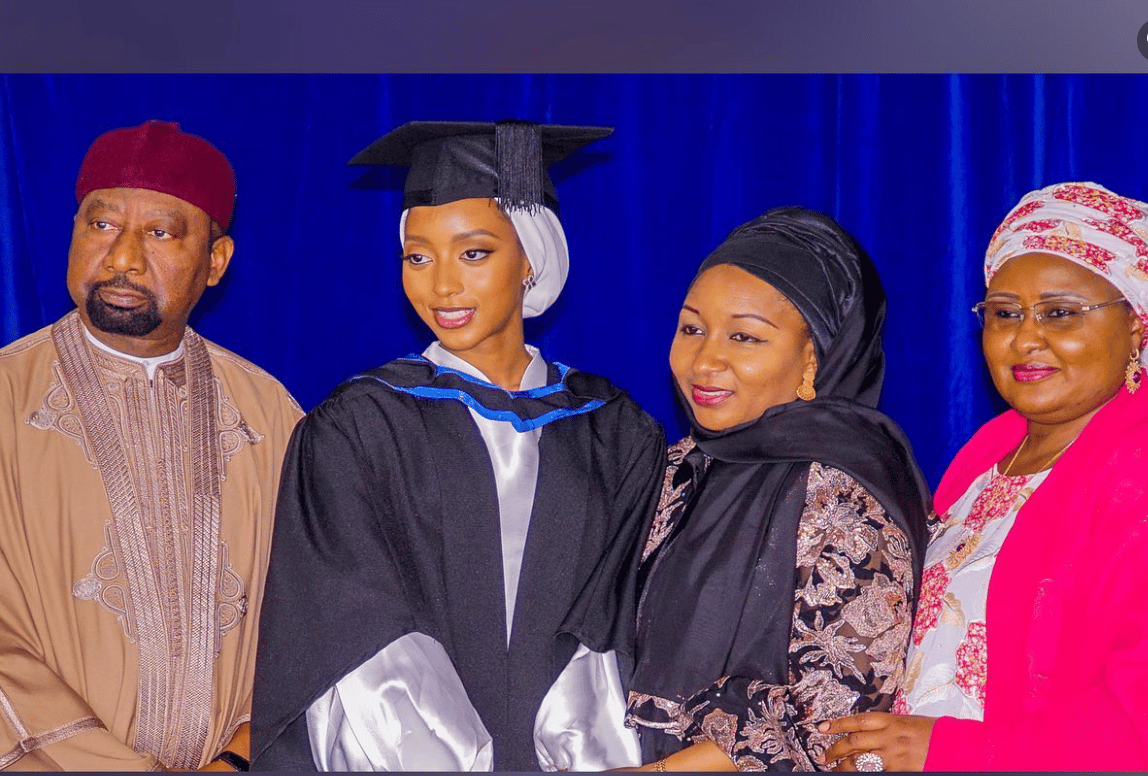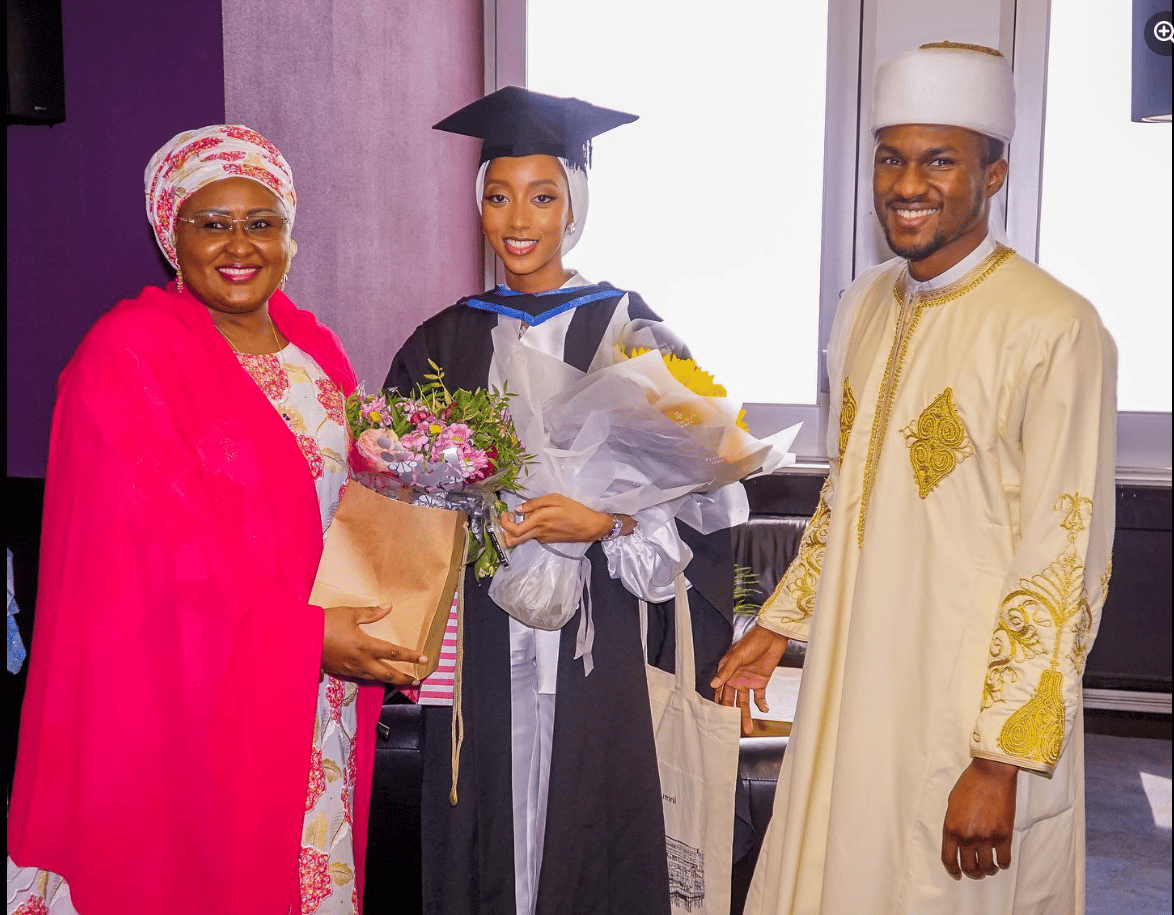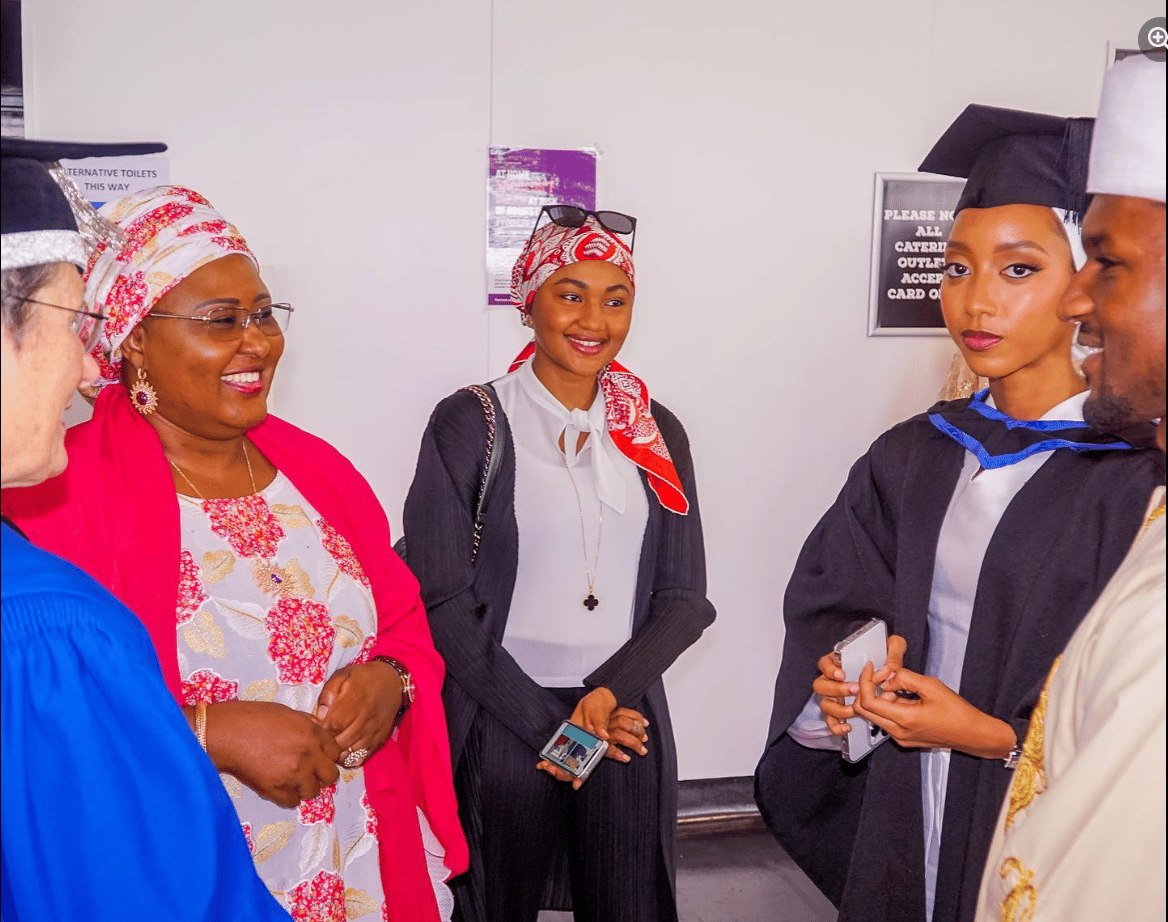 Naija News understands that the first lady's post has drawn reactions on social media as netizens described her as being insensitive to have made such a publication at a time thousands of Nigerian students have been stopped from going to school.
Recall that Nigerian public universities have remained shut down since February 2022 as both the federal government and the Academic Staff Union of Universities (ASUU) have been at loggerheads.
ASUU has maintained its claims that there is poor funding for universities. The varsity staff union also argued against the Integrated Payroll and Personnel Information System, a platform on which the government said all lecturers must be registered or they would not be paid salaries.
The disagreement between both parties has led to the closure of all government universities for the last eight months, Naija News reports.
The sight of Zahra's varsity graduation photos on social media today amid the lingering strike in Nigeria has, however, attracted negative comments.
See some of the reactions below:
Patience Nnedinsọ Eze "Congratulations to her but, you should not have shared this on social media… It is insensitive to the plight of many Nigerians who are at home and whose children are currently not in school because of ASUU Strike.
Frankline Madichie "Your husband has achieved everything failure can offer, name them… The name Buhari will forever be remembered as the worst thing that happened to Nigeria. After destroying Nigerian universities, you sent your children to foreign schools and posting their graduation on social media to mock other peoples children who as a result of ASUU have spent over 7 months at home without lectures. On the day the airport was shut down by the youths for the same reasons… Where is your conscience?? Continue celebrating your daughter's graduation abroad, nemesis will soon catch up with all of you.
Dimbo Atiya: "This is insensitive because there are millions of other children at home because of your husband's incompetence. Let's call a spade a spade.
Fadima Ibrahim "Am thoroughly disappointed in you posting this, after knowing full well our students have been at home for months due to your husband's in competence and nonchalance.
Benjoe Katangwat: "How do you people feel seeing other children stucked at home with schools closed but still come publicly to show us how your children are graduating elsewhere? Anyway, congratulations to her."