Iniubong Umoren Murder: Uduak Frank Akpan Sentenced To Death By Hanging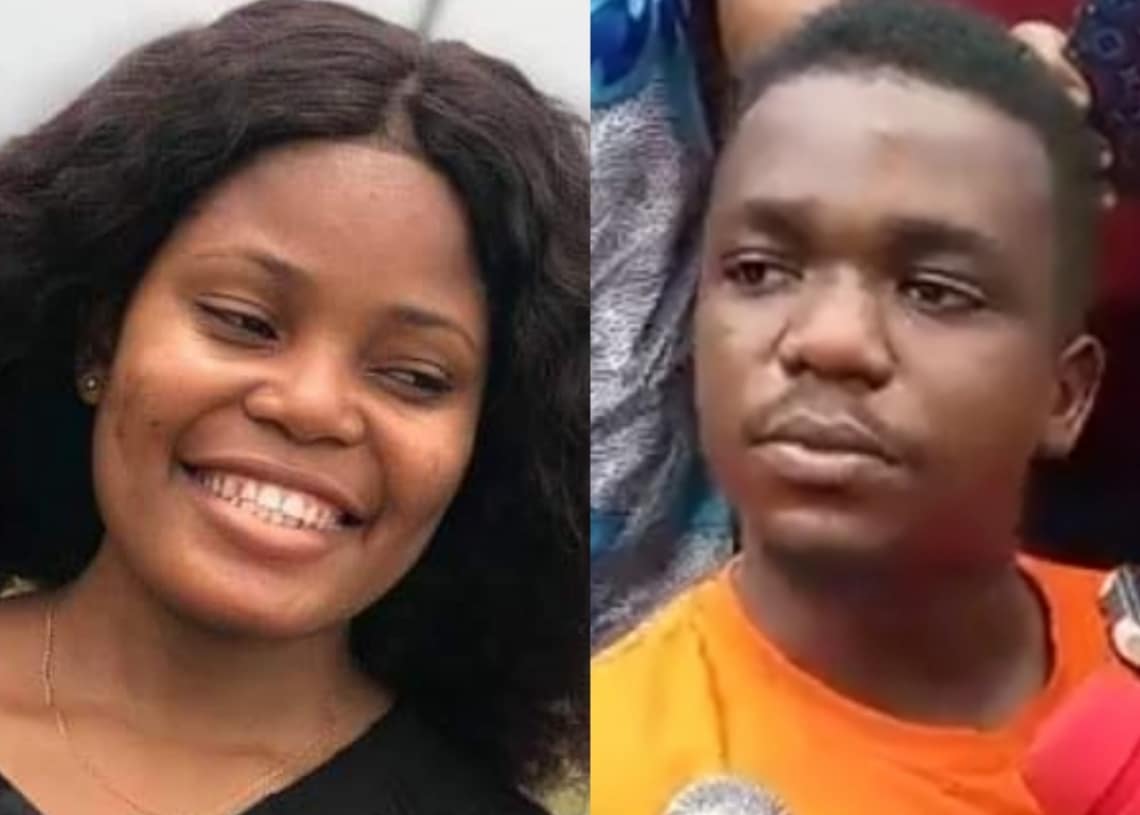 Justice Bassey Nkanang of the Akwa Ibom State High Court has sentenced Uduak Akpan to death by hanging for the murder of late Iniubong Umoren.
Naija News
recalls that on April 2021, Ms Umoren, a graduate of Philosophy, University of Uyo,
was mudered
and buried in a shallow grave while she was job-hunting in preparation for NYSC mobilization.
The three persons who stood trial for the murder of Iniubong were Uduak-Abasi Akpan, Frank Akpan and Anwan-Bassey Akpan,  who are the first, second and third accused persons.
The first accused, Uduak-Abasi Akpan, was said to have lured her by inviting her for a job interview – He was standing trial on a two-count charge of rape and murder.
The second accused person, Frank Akpan, who is the father of the first accused was charged as an accomplice in the murder, while the third accused, Anwan-Bassey Akpan, Uduak Akpan's sister was charged with accessory because she harboured her brother in her residence in Calabar in a bid to assist him to escape justice.
The court, however, discharged and acquitted Frank Akpan and Anwan-Bassey Akpan, the second and third accused persons.
Timeline of the trial of the alleged killer of Ini Umoren
April 29, 2021
Umoh Uduak tweeted that her friend, Happiness Inobong Umoren was missing after going for a job interview.
May 1, 2021
#FindHinyUmoren started trending online. Later, the Nigerian Police confirmed that she had been found dead.
May 2, 2021
The police took her body to the University of Uyo Teaching Hospital for autopsy after it was dug out from a shallow grave where her murderer buried her.
The same day, police announced that Uduak Akpan, the alleged killer of Ms Umoren had been arrested.
May 05, 2021
Ms Umoren was buried in her home town in Ikot Essien in Oruk Anam Local Government Area of Akwa Ibom State.
May 14, 2021
Uduak Akpan was paraded by the Nigerian police, he confessed that he murdered Ms Umoren after an argument broke out between them.
July 26, 2021
Uduak Akpan was arraigned alongside his father. He pleaded guilty to the murder of Ms Umoren, he, however, denied raping her.
November 05, 2021
Uduak Akpan recanted his initial confession, claiming that he confessed under duress. The case was adjourned.
April 13, 2022
While under cross-examination, the father of the accused, Frank Akpan claimed that his son was suffering from schizophrenia – a serious mental disorder in which people interpret reality abnormally.
June 21, 2022
The State High Court sitting in Uyo fixed today to pass judgement on the murder of Ms Iniubong Imoren.
August 4, 2022
Uduak Akpan was convicted and sentenced to death by Justice Bassey Nkanang of The Akwa Ibom State High Court.