Falana Fires Buhari Govt For Refusing State Police Despite Rising Insecurity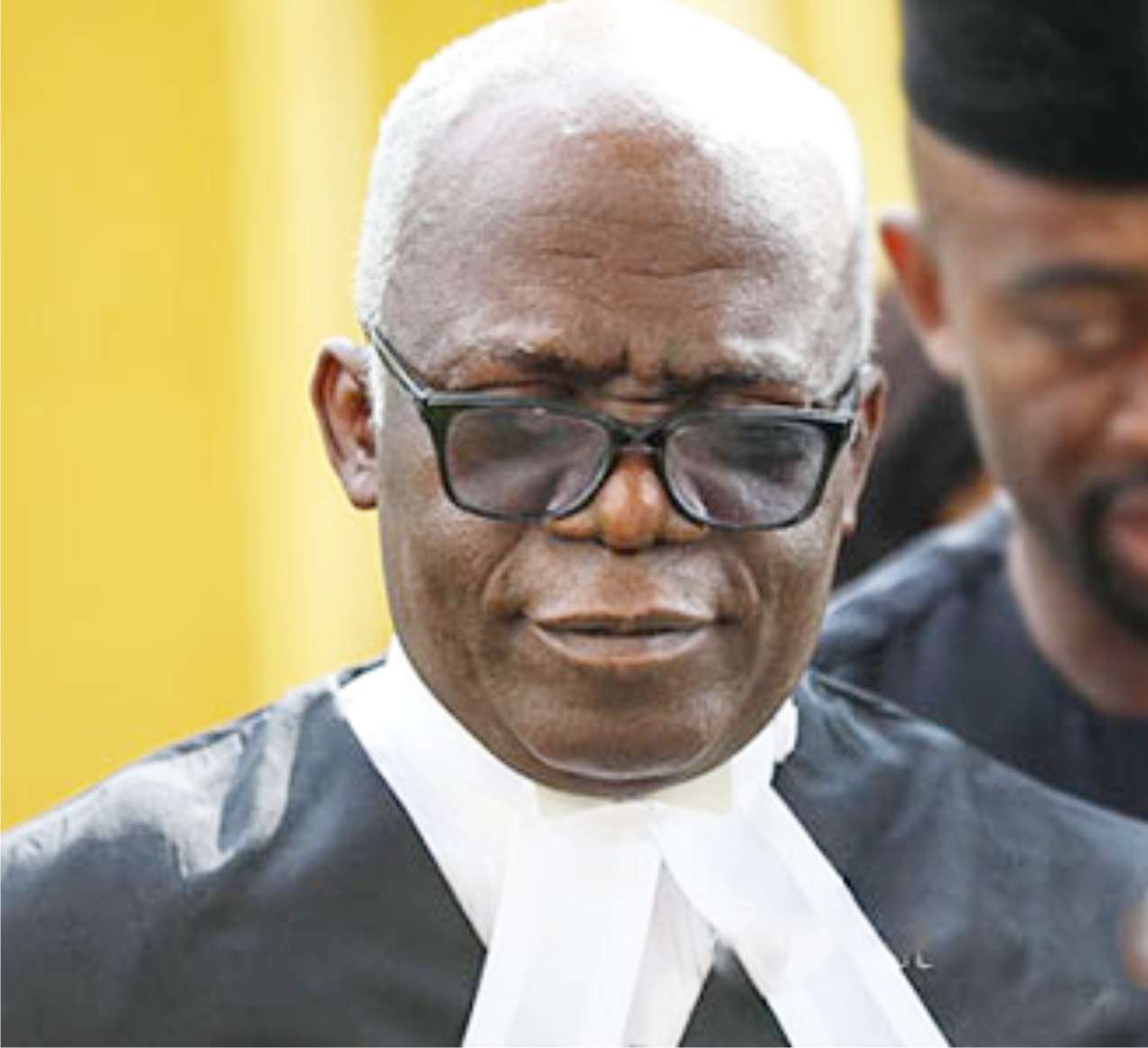 A Senior Advocate of Nigeria (SAN), Femi Falana, has condemned the Muhammadu Buhari-led administration for refusing to back the establishment of State Police to tackle the security situation rocking the nation.
Delivering a paper titled 'Good Governance or Misgovernance: The Contract Called Democracy' in Ogun State, Falana accused Buhari of failing to satisfactorily address the crisis of insecurity in the country.
According to the human rights lawyer, the present administration is also doing nothing to end the mismanagement of the economy.
He noted that the Federal Government has grudgingly allowed the state governments to create state or regional security outfits, but they are not allowed to bear arms.
Falana said personnel of the regional security outfits, who are armed with cutlasses and Dane guns, are expected to commit suicide by confronting AK 47-bearing terrorists, bandits, kidnappers, herders, and robbers.
The paper reads in part: "In view of the fact that the civilian Joint Task Force operatives are given licences to bear arms and ammunition, I have asked state governments to sue the Federal Government for refusing to grant licences to the personnel of regional security outfits for allowing dangerous criminals to breach the constitutional rights of unarmed citizens to life and dignity.
"Furthermore, it is discriminatory to deny licences to 5,000 state security personnel to bear arms to protect millions of unarmed citizens while a few individuals are granted licences to acquire weapons to protect themselves and their family members.
"Curiously, some state governors have also complained about the refusal of the National Security Adviser to approve the applications for End Users Certificates for importation of Drones to monitor and expose terrorists and kidnappers hiding in the forests."
"With respect, such sabotage of security ought to be challenged in the Federal High Court as the National Security Adviser has not been conferred with the power by any law to grant or reject the requests of governors to acquire equipment to secure the areas that have been exposed to danger by the Federal Government."