Despite 5000MW Promise, Electricity Generation Drops By 70 Percent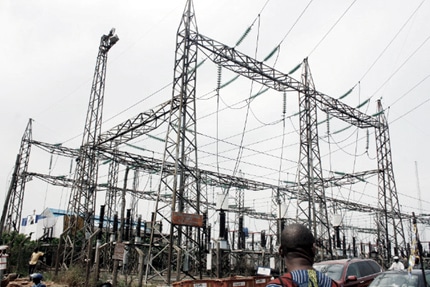 A report from the Nigeria Industry Supply Industry has indicated that the generation of power in the 26 power plants in the country has dropped by 70 per cent.
The capacity of the plants dropped from a total of 13,461 megawatts to 4,022MW as of when they were last tested in July 2021.
The drop in the generation of power is coming in the wake of Nigerian Electricity Regulatory Commission's promise to deliver at least 5000MW of electricity to Nigerians starting from July 1.
The Chairman, NERC, Sanusi Garba, had in a briefing with newsmen in Lagos recently said that Discos, Gencos and TCN had signed a contract to deliver 5000MW of electricity. However, this is yet to be seen.
The Head of Corporate Communications, Nigerian Bulk Electricity Trading Plc, Henrietta Ighomrore, told The PUNCH in an interview that relevant stakeholders who were in a meeting late last week had made moves to ensure that the PPAs between the trading company and players in the power sector were enforced.
She said: "We are not about signing a new PPA because each of the companies has an existing contract. But what is ongoing as I speak is that we are all in a meeting on partial reactivation of the PPA
"The discussion is ongoing right now on the partial activation of the PPA contract. The outcome is going to be for the good of Nigeria"
A metering expert, Sesan Okunade, also told the publication that the problem with the country's electricity was not the generation but the distribution.
He said: "We have generated more than this before which we sold to neighbouring countries. Our problem is transmission, and the Disco whose infrastructure is not capable of withholding the supply if more power is transmitted from the Gencos. Some of the reasons for system collapse is the excess megawatts not being collected by Discos due the technical and commercial loss,"
He said NERC should mandate the Discos to adopt good connection policy devoid of the cobweb currently in the network.
This, according to him, will ensure energy is well accounted for, adding that it will assist in knowing if more is to be transmitted to such Discos.
"Good connection policy and investment in transformers to replace the obsolete ones will assist in what is being generated to be effectively received by Discos", he added.