Ex-Lawmaker, Nwuke Backs Ortom Over Comment On Wike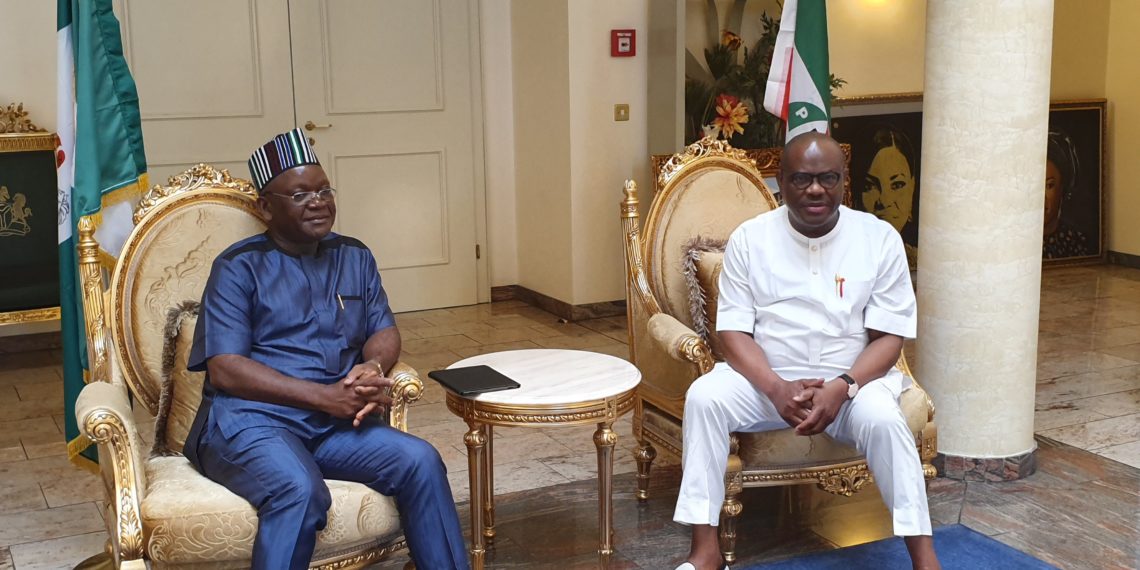 A former member of the House of Representatives, Ogbonna Nwuke, has commended Governor Samuel Ortom for comment on his Rivers counterpart, Nyesom Wike.
Recall that Ortom had in an interview on Arise News on Wednesday decried the alleged poor treatment meted out to Wike by the Peoples Democratic Party (PDP) Presidential candidate, Atiku Abubakar.
The Benue governor also accused Atiku of failing to honour the democratic choice in the selection of his running mate for the 2023 presidential election.
Ortom also noted the failure of Atiku to reach out to Wike, and some other aggrieved members of the party after picking Governor Ifeanyi Okowa of Delta State as his vice-presidential candidate.
In a chat with The Puch, Nwuke, a Wike loyalist, appreciated governor Ortom for speaking the minds of some PDP Governors and members of the opposition party.
The former Commissioner said it was interesting that members of the PDP were beginning to air their views regarding the intrigues and drama playing out in the party.
He said," Nigerians are beginning to speak up. Those who are members of the party are also beginning to speak up on how events played out in the party.
"And clearly, Governor Samuel Ortom has spoken our mind and also the mind of some governors of the PDP that the way things were done was not proper.
"For me, it is a matter of conscience now. It is a matter of conviction too; the fact that in this country, anything can happen.
"I think Ortom has spoken well. I think he has great insight into what transpired within the party, given his position as governor of Benue State and an active participant if played out.
"He knows what he is saying, and he confirms what is known that truly some organs in the party recommended Wike based on his focus, based on his capacity and the basis of his political sagacity. Perhaps, Alhaji Atiku and others thought otherwise."