2023: PDP Has Treated Wike Badly – Ortom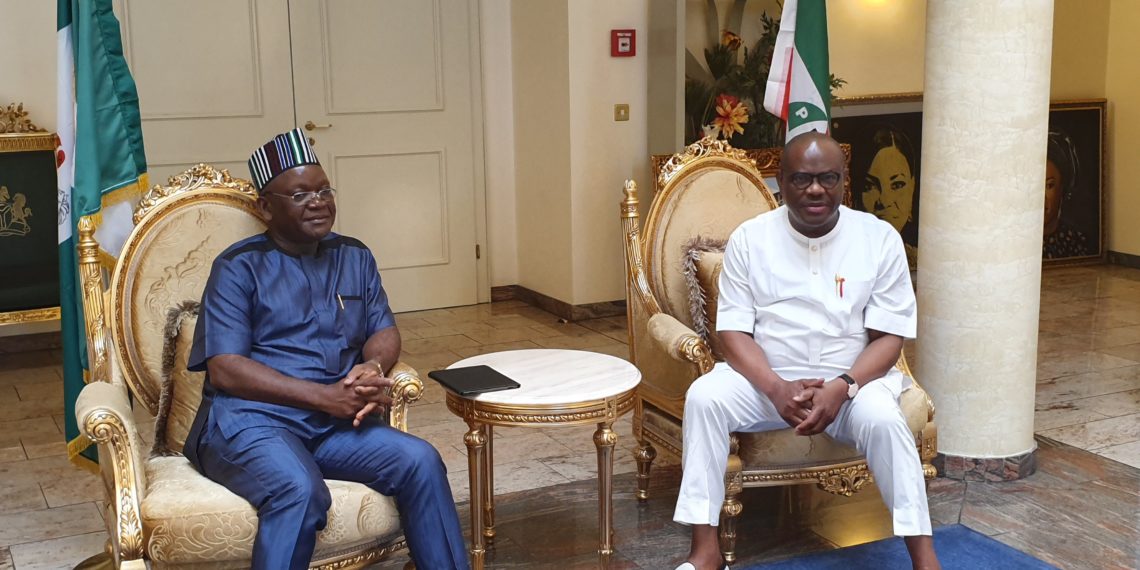 The Governor of Benue State, Samuel Ortom has charged the leadership of the Peoples Democratic Party to meet with the Governor of River State, Nyesom Wike over his grievances.
Ortom advised that calling the presidential aspirant on phone to resolve the issue in the party would not be resourceful.
He further stated that when others left PDP, Wike remained and also brought him back to the party when he was treated unjustly.
According to Ortom, the leadership of PDP has treated Wike badly and they need to meet with him to appeal to him.
Ortom stated this while speaking on Arise TV on Wednesday morning.
The PDP Governor said, "Why do you just send calls to Wike, you should have to go to him.
"When people left the party, Wike was on the ground. It was Wike that brought me back to PDP when I was treated unjustly.
"He brought me back to PDP in 2015. You have treated Wike badly. The party and national level should go to him and appeal to him. He came second to Atiku."
Wike has remained silent after losing the vice-presidential slot of the main opposition party to the governor of Delta State, Ifeanyi Okowa.